Bühler boosts food innovation with new Application & Training Centers in Uzwil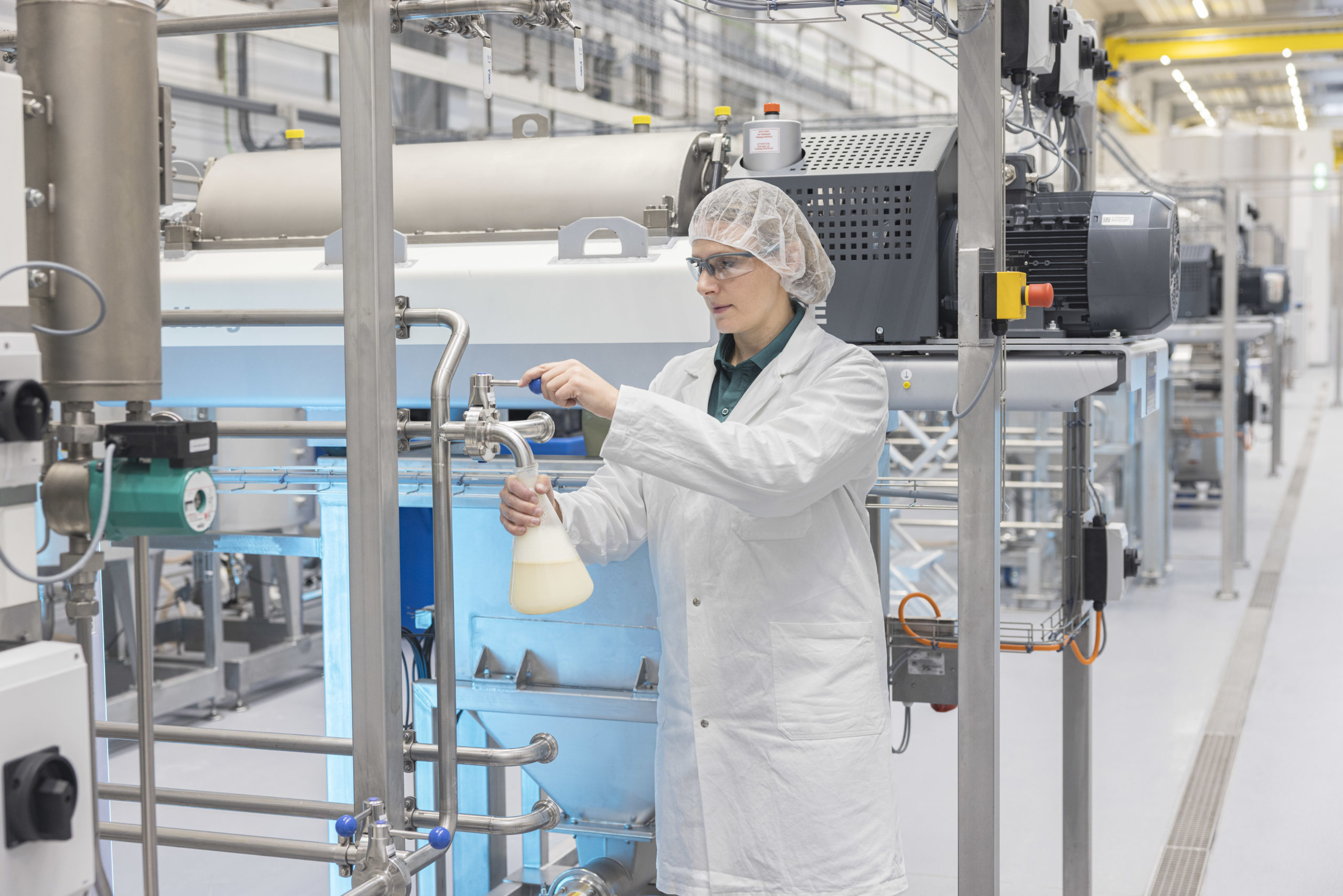 Bühler, the Swiss technology group has this month, opened its new center for food innovations in Uzwil, Switzerland. It combines diverse competencies at a single location and sets new standards for product and process development. Four application and training centers – the Flavor Creation Center, the Food Creation Center, the Protein Application Center and the Energy Recovery Center – have opened their doors to customers and complement the existing centers, such as the Extrusion Application Center. The new centers connect the entire value chain and enable a circular economy approach to food production. With Bühler's state-of-the-art infrastructure and team of experts, customers have an ideal environment to respond to market changes and shape the food of the future.
"In a world where requirements are changing so rapidly, customers need flexibility and creativity to adapt their products to take into account important aspects such as sustainability, the use of local raw materials, healthy nutrition and affordability," says Johannes Wick, CEO of Grains & Food at Bühler. "With the completion of the new application and training centers, we are able to cover the entire production range, from different raw materials to a variety of end products. This means we can offer our customers enormous flexibility and the options they need to open up new markets." 
Bühler operates application and training centers at 23 locations worldwide, some of which are suitable for multiple industrial applications. They offer special training courses for customers and act as a common platform to test new ideas and experiment with new products. In recent years, Bühler has expanded its global network of application centers and brought together new business partners, academic researchers, start-ups and suppliers with the aim of offering customers a state-of-the-art environment to drive innovation. In October, Bühler opened the Tropical Food Innovation Lab in Brazil together with the Institute of Food Technology (Ital), the FoodTech HUB Latam, Cargill and Givaudan. This innovative network develops sustainable food and drinks while promoting Brazil's biodiversity. 
Enabling innovation through synergy effects 
The opening of the new Flavor Creation Center, the Food Creation Center, the Protein Application Center and the Energy Recovery Center as well as the existing application and training centers in Uzwil make this location a one-stop shop for Bühler customers worldwide. "The opening of the application and training centers is an important milestone in our efforts to support our customers and partners in the development of a more sustainable food system," says Ian Roberts, CTO of Bühler. "In the new centers, customers have access to a unique combination of technology and know-how." 
The new Protein Application Center offers process solutions for ingredients and consumer products under one roof. The center will promote the expansion of knowledge and advance the development of processes for the production of plant-based foods, including meat substitutes, beverages and ingredients. Equipped with the latest wet isolation and fractionation techniques for the separation of proteins, starch and fibers, the center will be operated in collaboration with Bühler's partner endeco and will include the Grain Innovation Center, the Extrusion Application Center, the Pasta Application Center, the Food Creation Center, connecting the Flavor Creation Center and the Energy Recovery Center.  
The Extrusion Application Center, where 80 to 90 trials are carried out per year, will be closely linked to the new Protein Application Center, providing the unique opportunity to optimize the entire process solution from raw materials to end products. In this multi-purpose laboratory, customers can carry out tests on food and feed and test new recipes, product formats and properties.     
The Flavor Creation Center brings together Bühler's proven expertise in processing, roasting and grinding cocoa beans, nuts and coffee in one place to create incomparable flavors and exquisite products. The center, which has been processing coffee since 2013 and cocoa and nuts since 2022, has been modernized and renovated. It offers product innovation, training, process optimization and raw material analysis and works in harmony with Bühler's Chocolate Application Center, Food Creation Center and Energy Recovery Center. 
Whether it's snack bars, waffles, cookies, crackers, baked goods of all kinds or chocolate products – the new Food Creation Center was developed to support customers throughout the entire innovation and industrialization process. On an area of ​​850 square meters, the center combines cutting-edge technology, analytical services, product and process development, workshops and training. 
Integrated energy efficiency solutions 
Together, the application and training centers in Uzwil produce around 550 tons of biomass every year. To make optimal use of the waste and by-products generated in the centers, Bühler and its strategic partner Vyncke built the Energy Recovery Center, which functions as a heating system for Bühler's headquarters. The Energy Recovery Center also serves as a demonstration and testing platform for customers who want to reduce carbon footprint, waste production and energy costs through the use of side streams. "Energy production from biomass as an integrated component of process solutions for food has not yet been consistently developed and therefore has enormous potential, both from an economic and sustainable perspective," says Johannes Wick. "The Bühler-Vyncke Energy Recovery Center is an important step for us in implementing our sustainability goals and is intended to serve as an example of energy recovery options in food and feed production." 
Scalable transformative impact 
Bühler's partnerships enable the development of cutting-edge technologies and new forms of collaboration with customers and partners. Milling Solutions, together with the other business areas, has begun construction of the new Grain Innovation Center in Uzwil, where Bühler will develop, test and scale sustainable and efficient solutions for grain and feed processing together with its customers and partners, to improve food and feed. The focus is on yield, quality, energy efficiency and flexibility of the systems as well as nutritious and tasty recipes based on a wide range of grains and legumes. The center is scheduled to be operational at the end of 2024.
"More than the impressive capabilities of each new application and training center we have invested in, they are designed to work holistically and offer a complete process so that customers can get the most out of it and achieve measurable and remarkable results." says Johannes Wick. 
You can find out more about each of the application and training centers by clicking on the links below:  
About B

ü

hler
Bühler's goal is to create innovations for a better world. To achieve this, the company intends to harmonize the needs of the economy, people and nature. As an important solution partner for the food and mobility industries, Bühler has developed a strategy to reduce greenhouse gas emissions in its operations by 60% by 2030 (Greenhouse Gas Protocol, Scopes 1 & 2, base year 2019). The company is also committed to offering scalable solutions that reduce energy, waste and water in its customers' value chains by 50% by 2025. Billions of people come into contact with Bühler technologies every day to meet their basic needs for food and mobility. Two billion people eat food produced on Bühler systems every day. One billion people travel in vehicles whose parts were produced using Bühler technologies. Countless people wear glasses, use smartphones and read newspapers and magazines. They are all manufactured using Bühler process technologies and solutions. Thanks to this global relevance, Bühler is in a unique position to transform today's challenges into sustainable business areas. Bühler contributes to feeding the world safely. And the company contributes to climate protection by producing solutions that lead to more energy-efficient cars, buildings and systems.
Bühler invests up to 5% of sales annually in research and development. In 2022, around 12,700 employees generated sales of CHF 3.0 billion. The Swiss family company is active in 140 countries around the world and operates a global network of 105 service stations, 30 production plants and application centers in 23 countries. Find out more on their website.
Never miss a Swiss food innovation morsel.

In their fifth annual collaboration,...