Food Systems 4.0
Entering the smart food era
Defining Food Systems 4.0

Food Systems 4.0 refers to the digitalization process taking place across the food supply chain.
This can encompass applications as broad as food safety solutions in manufacturing and transport to tech-enabled flavour and product development. Whatever the use case, the term covers everything related to the intelligent networking of machines and digital systems, when used to enhance operations across the food and beverage industries.
Why digitalize our food systems?

We all know that the current methods and pace of food production are not sustainable in the long-term (1). Moreover, during the COVID-19 pandemic, businesses in the agrifood industry that had already embraced digital tools fared significantly better than those that had not (2). The crisis also highlighted the fragility of food supply chains, accelerating the shift towards Food Systems 4.0.
Digitalization offers the potential to revolutionize the entire food chain, bringing farms into the digital era with high-tech monitoring, harnessing data to create new functional foods and providing high-tech food delivery services – to name just a few developments. From production to processing, transportation and POS, digitalizing the food system will impact every part of the supply chain.
The use of digital innovations – leading, in the best-case scenario, to a thriving digital ecosystem that spans the entire agrifood sector – will improve efficiency and sustainability, providing benefits to producers, retailers, consumers and the environment in the process. Whether that is reducing food waste through intelligent monitoring and shipping, or more sustainable transportation and delivery.
Summarizing Food Systems 4.0, FAO Regional Programme Leader Raimund Jehl writes: "The food sector can harness digital tools ranging from e-commerce and mobile technologies for increasing access to markets, to the use of artificial intelligence for improved pest control and crop genetics, as well as tools allowing optimized management of natural resources and early warning of food-security threats. It will facilitate a holistic approach, bringing the economic, social and environmental dimensions together to achieve the Sustainable Development Goals." (3)
 
What is meant by digitalization?

Food Systems 4.0 is an umbrella term that refers to a raft of innovations and technologies across the supply chain, from field to plate. The main applications consist of:
Food safety

Food security

Logistics and transportation

Supply chain transparency and traceability

Production and storage, with a focus on waste reduction

Flavor and nutritional development using AI and data

Greater personalization using data
To achieve these aims, Food Systems 4.0 is powered by technologies like IoT (Internet of Things), IoM (Internet of Materials), the Cloud, blockchain, sensors and web and digital technologies.
What are the key challenges?

Connecting our food systems digitally is one thing, establishing a permanent and always-on digital ecosystem is another. Such ecosystems are complex and comprise various actors, including suppliers, customers, trade partners, data service providers, digital experts and beyond. As the use of digital technologies, particularly in relation to IoT, is such a recent development, there is also a lack of compatibility between systems, and many apps and devices are not yet designed with collaboration in mind. Privacy concerns, technological setbacks and security risks are as much of an issue as with any connected technologies, and upfront costs can be prohibitive. Moreover, use of AI and the IoT will inevitably lead to greater levels of automation, potentially affecting the availability of roles in the industry.
In the report 'Thinking about the future of food safety', the FAO writes:

"As with all emerging technologies, there are opportunities and challenges. For such technologies to be made available to all, it will be crucial to promote standards and best practices, access to reliable and curated reference databases, communication of lessons learned, and transparency in data sharing across stakeholders."

(4)
The Swiss ecosystem actors

Digitalization in the food industry is an incredibly broad field, with opportunities spanning from the moment a seed is planted to the point of sale and beyond. In Switzerland, many organizations are already innovating in this area, including numerous SFNV members. Given these developments, SFNV members and the wider Swiss ecosystem are in an excellent position to further develop on these gains and contribute to the formation of Food Systems 4.0 for a more efficient and sustainable food chain.
Food systems 4.0 & the Sustainable Development Goals

The Sustainable Development Goals (SDGs) are a set of 17 global goals adopted by the United Nations in 2015 with the aim of ending poverty, protecting the planet, and ensuring peace and prosperity for all. Find out how food systems 4.0 can contribute to to the delivery of these goals below.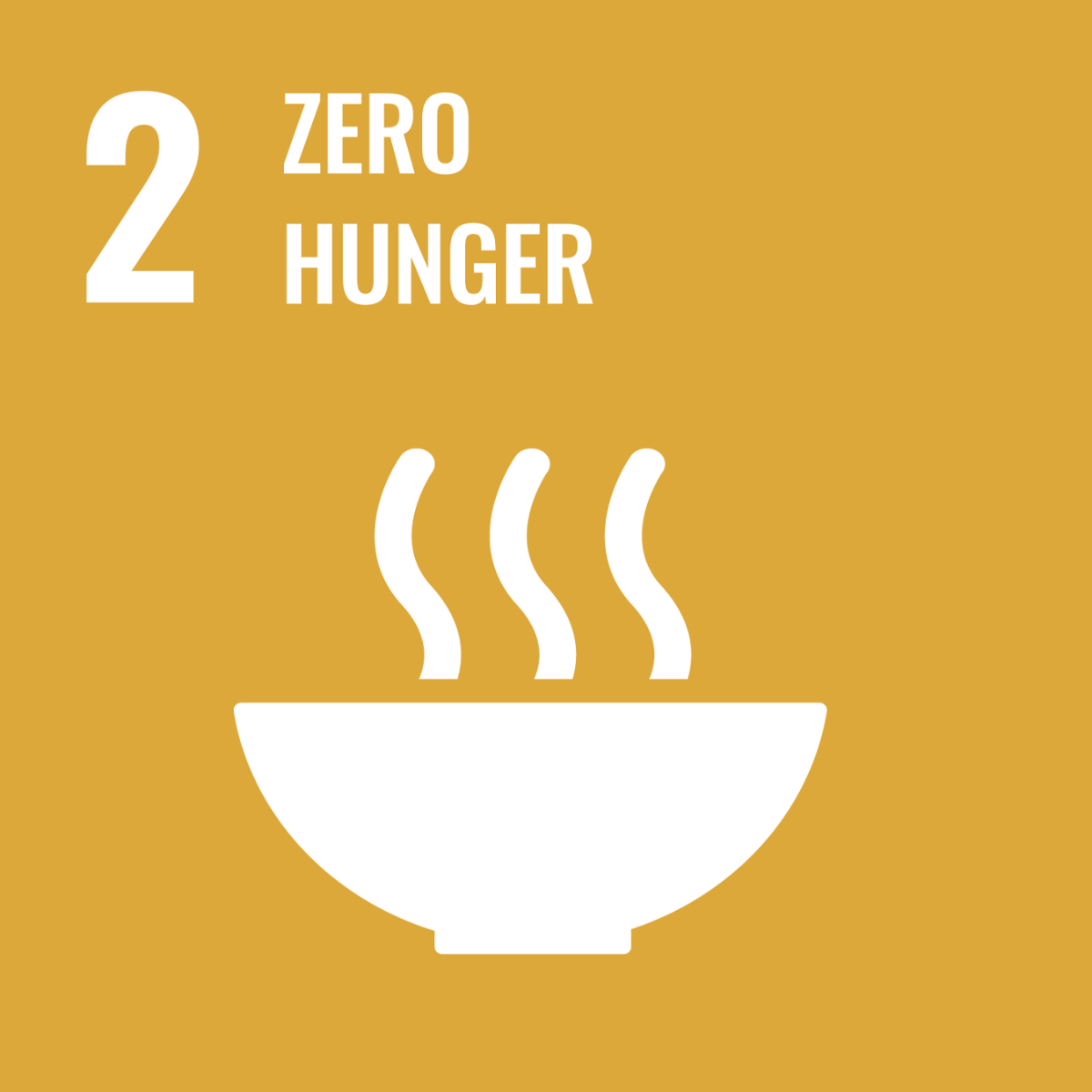 Find out more
Digital technologies can be used to improve food production, distribution, and access, which can help to reduce hunger and improve food security. For example, precision agriculture technologies can help to increase crop yields and reduce food waste, while digital platforms can help to connect small farmers with markets and consumers.
Find out more
Digital technologies can be used to improve food safety, traceability, and nutrition. For example, digital traceability systems can help to ensure that food is safe and free from contaminants, while digital nutrition platforms can provide personalized nutrition recommendations to individuals.
Find out more
Digital technologies can help to improve the efficiency and sustainability of the food system. For example, precision agriculture technologies can help to reduce the use of inputs such as water and pesticides, while digital platforms can help to connect producers with consumers and reduce the environmental impacts of transportation.
Find out more
The food system is a major contributor to greenhouse gas emissions. Digital technologies can help to reduce these emissions by improving the efficiency of food production and distribution, as well as by reducing food waste.
Find out more
Digital technologies can be used to improve land management practices and protect natural habitats. For example, precision agriculture technologies can help to minimize the impact of farming on the environment, while digital platforms can help to connect producers with consumers and promote the adoption of sustainable practices.