Christoph Jenny: 4 things I learnt while scaling Planted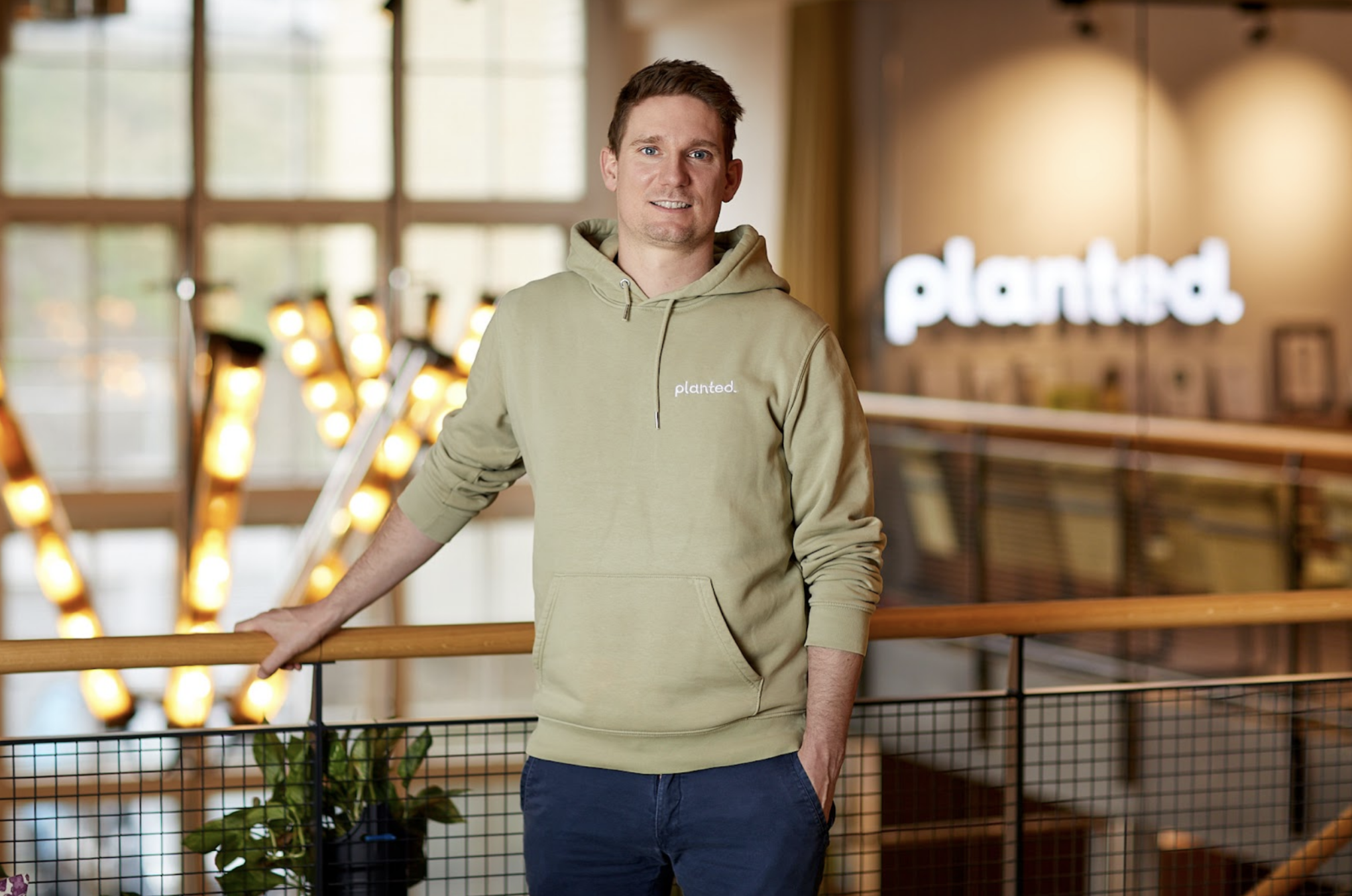 In our third article in our series on scaling, we sat down with Christoph Jenny, Co-founder & member of the Executive Board of Planted, to hear what he has learnt over the past four years while scaling Planted from a ETH university spin-off to fastest growing FoodTech startup in the alternative proteins industry in Europe.
Back in 2017 Pascal Bieri was working in the US and became aware of a number of meat substitutes that were suddenly appearing on supermarket shelves. Passionate about more sustainable diets and concerned about the devastating resource inefficiencies of animal agriculture, he eagerly tested them – but he was bothered by the long list of ingredients and additives on the back of the packs.
So he contacted his cousin, Lukas Böni, who just happened to be completing his professorship at ETH in Food Process Engineering, to see if they could do better. Pascal and Lukas were then joined by Eric Stirnemann, Judith Wemmer as well as Christoph Jenny, a finance expert who had already gained significant experience in the foodservice industry to make up the Planted dream team we know today.
Planted was officially founded as an ETH spin off in 2019 with the mission to radically change the way meat is perceived, produced and consumed and inspire a shift from eating animal proteins to eating plant proteins, enabling meat eaters to make sustainable, healthy and tasty everyday choices.
Today, the company is a leading Swiss scale-up with over 200 employees, producing juicy plant-based meat with only natural ingredients by combining proprietary extrusion and fermentation technologies. After doubling their production capacity and securing CHF 70 million in Series B funding in autumn 2022, their broad range of products – from their classic planted.chicken to pulled "pork", kebab, bratwurst and schnitzel – is now available on over 6000 retail shelves and over 5000 restaurants in seven European countries.
So how did they do it? Here at the Valley, we've always admired their ability to build and leverage the strength of their brand and establish key partnerships with retailers, foodservice partners and respected culinary figures to extend their reach. But that's just our take. 
Here are Christoph's personal reflections on what he's learnt while scaling Planted to where it stands today over the past four years and surely beyond that in the near future:
Learning 1: Build a distinctive brand and focus on positive stakeholder relationships
One of the key learnings while scaling Planted was the importance of building a distinctive brand and cultivating positive relationships with all stakeholders involved, including consumers, clients, media, partners, and more. We recognized that it is much more impactful when others speak positively about the brand and its products than when the company or we as Executive Board do it ourselves.
This involved engaging with foodservice partners through authentic storytelling, transparent communication, and building trust. We actively listen to our customers, address their concerns, and incorporate their feedback into product improvements. By delivering a superior product and valuing and nurturing its relationships with consumers, Planted fostered brand loyalty and advocacy, leading to positive word-of-mouth recommendations and a growing customer base.
We focused on community building and earned media, fostering strong relationships with clients, media outlets, partners, and other stakeholders. By consistently exceeding expectations, Planted earned the trust and support of these key players in the industry. Positive testimonials from clients and media coverage helped to boost brand credibility and attract new opportunities for collaboration and growth. Building a love brand not only enhanced Planted's reputation but also contributed to its success in scaling and expanding its market reach.
Learning 2: Attract the best talent for unique value creation 
Another crucial learning for Planted was the importance of attracting the best talent to build something truly unique. We recognized that exceptional talent is a critical driver of success and a key factor in achieving its ambitious goals.
To create a truly unique product and brand experience, Planted sought out hungry individuals with diverse backgrounds and expertise. We focused on hiring professionals who shared the company's vision and were passionate about creating sustainable, healthy, and tasty products that ultimately need to be better than meat in order to reach the mass market and have a true impact.  It was important that team members reasoned from first principles, rather than accepting the status quo. By assembling a team of top talent, Planted was able to leverage their collective knowledge and skills to drive innovation and differentiate themselves in the market.
We tapped into the Swiss ecosystem, known for its strong educational institutions and talent pool, to find the right individuals with the necessary expertise. The company attracted professionals in fields such as food process engineering, R&D, marketing, and finance, who brought their unique perspectives and contributed to Planted's success. 
Learning 3: Invest in production footprint for quality and affordability
We recognized the importance of investing in our production footprint to achieve the desired quality at the right price. Rather than relying on external manufacturers or suppliers, we made the strategic decision to build our own production facilities.By having control over the entire production process, we can ensure consistent quality, efficient operations, and adherence to our strict ingredient standards. This allowed the company to deliver products that met consumer expectations and provide a superior taste experience. Building our own production facilities also provided Planted with the flexibility to scale production capacity according to market demand, minimising potential supply chain disruptions and enabling faster growth.
Our complete focus on product quality, short ingredients lists, and continuous investment in R&D and innovation contributed to the development of products that were repeatedly purchased by consumers. By prioritising taste, healthiness, and simplicity, we created a strong product foundation that resonated with consumers and contributed to their loyalty and repeat purchases. This emphasis on product excellence, supported by ongoing research and innovation, helped Planted establish a strong market presence and achieve sustainable growth in the alternative proteins industry.
Learning 4: Embrace multiple distribution channels for market reach
We quickly recognized the importance of reaching consumers wherever meat is consumed, not just limiting ourselves to retail. This led to the adoption of a multi-channel distribution strategy, targeting both the foodservice and retail/D2C (Direct-to-Consumer) sectors.
By offering our meats in foodservice establishments such as restaurants, cantines, cafes, and catering services, we tapped into a significant portion of the market that is traditionally meat-focused. Simultaneously, we recognized the potential of direct consumer engagement through retail and D2C channels. By expanding our product availability to retail shelves and implementing D2C strategies, such as online ordering and delivery services through our own European wide webshop, we ensured that our products were accessible to consumers at their convenience. This omni-channel approach allowed us to maximise market reach and capture a larger share of the alternative proteins industry. 

Interested in working in the Swiss food ecosystem?

In their fifth annual collaboration,...