Talent leader Switzerland welcomes food innovators with a new job platform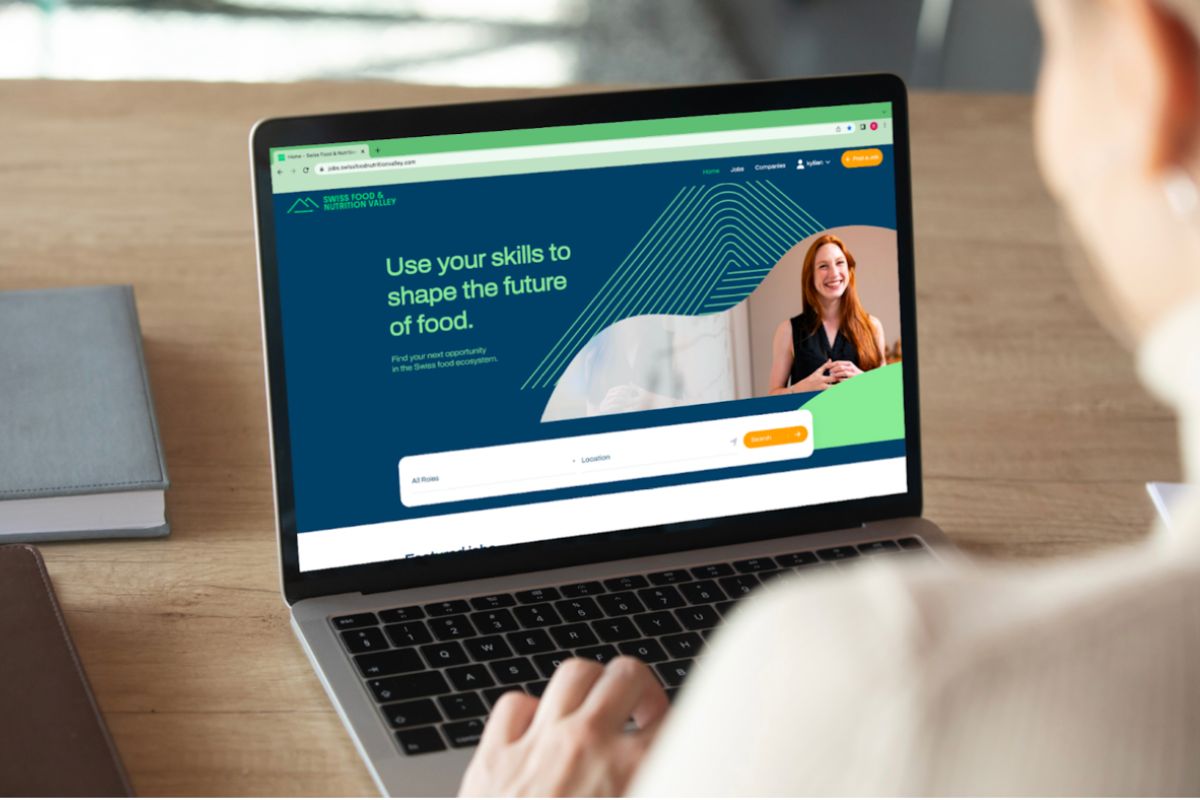 Discover high-impact career opportunities in food innovation from leading Swiss employers. The Valley's new platform simplifies job searches for newly qualified talent and career changers, connecting them with a wide range of leading Swiss employers, from innovative startups to global multinationals.
The platform will entice talented professionals to Switzerland, number one in the IMD World Talent Rankings, by bringing together a range of high impact roles in one place. Opportunities vary from leadership to internships and come mainly from the Swiss Food & Nutrition Valley's partners, including ETH Zürich, Sight and Life, Planted, Ecorobotix, Insolight and farmer connect.
And with a European Commission report earlier this year showing that 30% of the world's greenhouse gas emissions are linked to our food system, the platform makes it easier for food innovation organisations and professionals to tackle these challenges together. 
SFNV's President Martin Vetterli, said: "Attracting and retaining people passionate about shaping a sustainable food system is vital. The Valley's job platform makes it easier to connect talented people with Switzerland's most innovative employers to address some of the world's longstanding food system challenges."
Christina Senn-Jakobsen, the Valley's Managing Director, added: "Switzerland is a leading food nation. Our new job platform highlights the wealth and diversity of opportunities available and will make it easy for food system changemakers to find their next career move." 
Finding the right talent
While the platform simplifies the job search for food innovators, it also helps employers find the right talent to drive innovation in the sector. Prospective employers can buy one of two packages to promote their roles, with Valley members benefiting from 50 free adverts. 
Flavia Huwyler, Employer Branding Specialist from Planted, a Zurich-based FoodTech scaleup producing juicy plant-based meat with only natural ingredients said: "It's so important for startups and scaleups to find the right hires – talented people who are passionate about what we stand for and what we want to achieve in a short amount of time. The Valley's platform connects us with a targeted audience of skilled professionals." 
Aurélien Demaurex from Ecorobotix, a Vaud-based scaleup producing innovative, energy-saving farming machines that recently secured 52 million USD, added: "We're currently recruiting for a number of roles. By featuring jobs on the Valley platform, we don't only reach more people, we can reach the right people." 
Looking for a new team member or your next opportunity?
We recently welcomed HES-SO - the...