AgriFood innovation in Fribourg: an ecosystem approach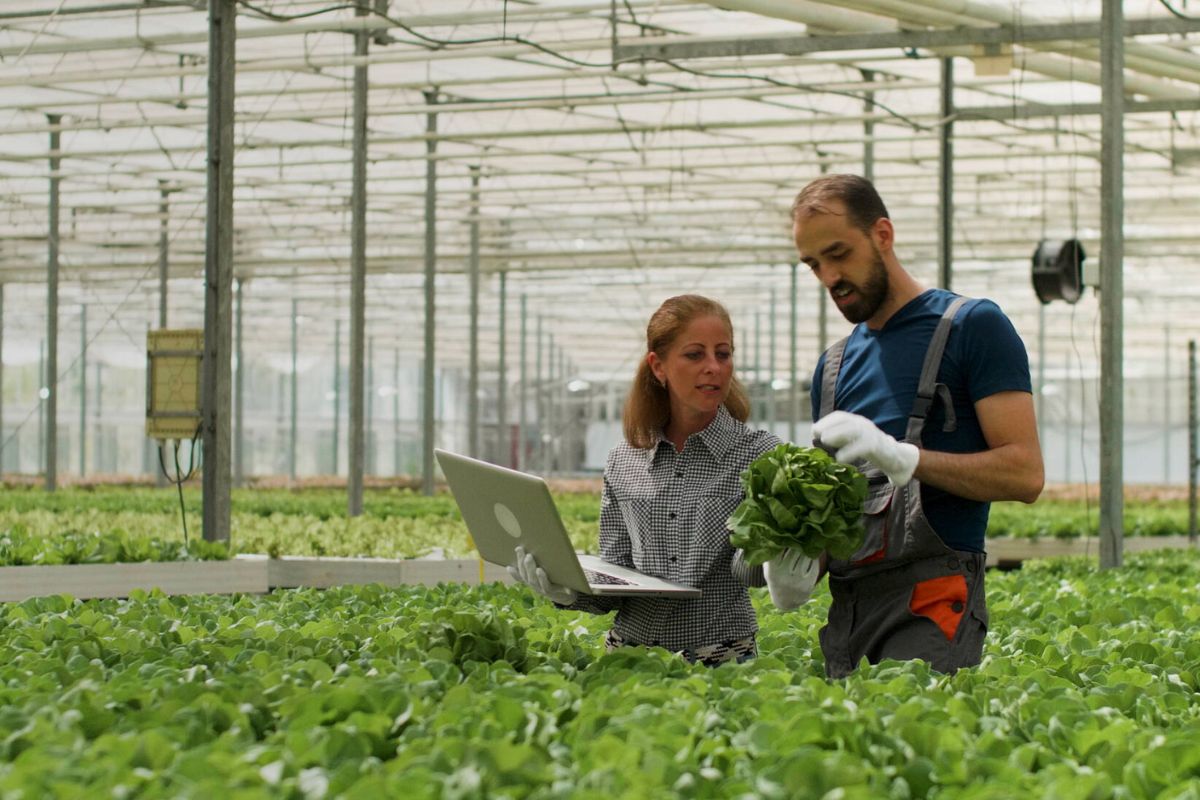 In 2022, Valley partner Canton of Fribourg launched a new agri-food strategy. Just months later, their team, supported by fellow Valley partner Cluster Food & Nutrition, has worked alongside countless local partners to transform the words on the page into a series of practical projects.



Valley partner, the Canton of Fribourg, has a strong agri-food sector ecosystem. Both agricultural and industrial, with a dense network of SMEs and leading national and international companies, the canton processes nearly a quarter of Swiss agricultural products.

In 2022, Fribourg defined a new agri-food strategy that set out a new ecosystem led approach, requiring all local actors to change the way they think about how they work within the food system and consider their contribution to driving a shift towards a more sustainable and a circular economy. 
Since then, fellow Valley partner Cluster Food & Nutrition has been working to deliver this new strategy, powered by a CHF 1 million budget. Throughout 2022, a number of interdisciplinary teams worked in close collaboration with leading local and regional companies to develop projects relating to each of the strategy's priority areas. Let's take a deep dive into the results of two of the resulting projects, developed in collaboration with 10 ecosystem actors.   
Circular Functionalized Proteins – adding value to agricultural by-products
👩‍🦰 Who
BFH-HAFL

HES-SO Valais // Wallis

Alver

SNHF

University of Fribourg

Translait
💡

The opportunity
Partners saw an opportunity to transform local byproducts into circular ingredients.
🤩

The findings
Sugar beet leaves, a by-product of sugar production, can be used as a nutrient source for growing microalgae, a source of local, sustainable plant protein. Microalgae could then be used to create sustainable meat and dairy substitutes.
Dairy co-products such as whey and buttermilk, complexed with vitamin E from wheat bran oil, improve the assimilation of this micronutrient. Such a prototype can be extended to a wide range of molecules of interest for health, opening the way to new nutritional complexes with high added value.
🎤

A few words from one of the partners
Commenting on the project, Serge Rezzi from the Swiss Nutrition and Health Foundation (SNHF) said: "This project has made it possible to bring together the various players involved in innovation throughout the agri-food sector. That's something that can't be done without an inclusive approach that includes all the players in the sector."
Optimised Nitrogen Fertilisation: New technologies to drive biodiversity
👩‍🦰

Who
Grangeneuve

Agroscope

BFH-HAFL

Agridea
💡

The opportunity
Partners recognised that there was an opportunity to develop a predictive tool capable of making targeted recommendations to farmers by accurately calculating the nitrogen requirements of their crops. Thanks to multispectral imagery by drone, this method would make it possible to optimise the quantities of fertiliser products used while guaranteeing good yields and optimum crop quality.
🤩

The findings
The findings suggest that the application of these approaches can help to preserve the environment while optimising yields. The results of the study showed that the quantities of nitrogen applied were generally between -40% and +10% compared with fertilisation standards, while improving nitrogen efficiency without significantly reducing yields.
This project demonstrated how data and digital technologies can be used to strengthen efficiency in agriculture and the food industry more broadly. The project findings could offer significant benefits for farmers, both in terms of yield and sustainability, and in economic terms, by reducing the need for nitrogen fertilisers.
🎤

A few words from one of the partners
Commenting on the project, Aurélie Moulin-Moix from Grangeneuve said: "The project allows us to optimise nitrogen fertilisation, reducing farmers' production costs and increasing their profits. Applying only the nitrogen that is needed also reduces Swiss agriculture's dependence on world fertiliser markets. From an ecological point of view, fixing nitrogen from the air requires a lot of energy, thus, reducing the amount of nitrogen applied saves a lot of energy. What's more, applying too much nitrogen leads to pollution in the form of greenhouse gases and contamination of groundwater by nitrates, which can make local water sources unfit for consumption."
Based in Fribourg and have an idea for a project?
A total sum of CHF 200,000 is available to support innovative collaborative projects, with a strong potential for economic impact and on the sustainability of the agri-food sector.  You can submit your project here by November 19. Or maybe you're looking to develop a new solution? A total amount of CHF 45,000 is available to support ideas and projects in the start-up or prototyping phase. You can find out more and apply to benefit from an Innovation cheque here.
Never miss a Swiss food innovation morsel.

In their fifth annual collaboration,...