Ecorobotix raises $52M to accelerate the worldwide growth of its AI-powered smart sprayer system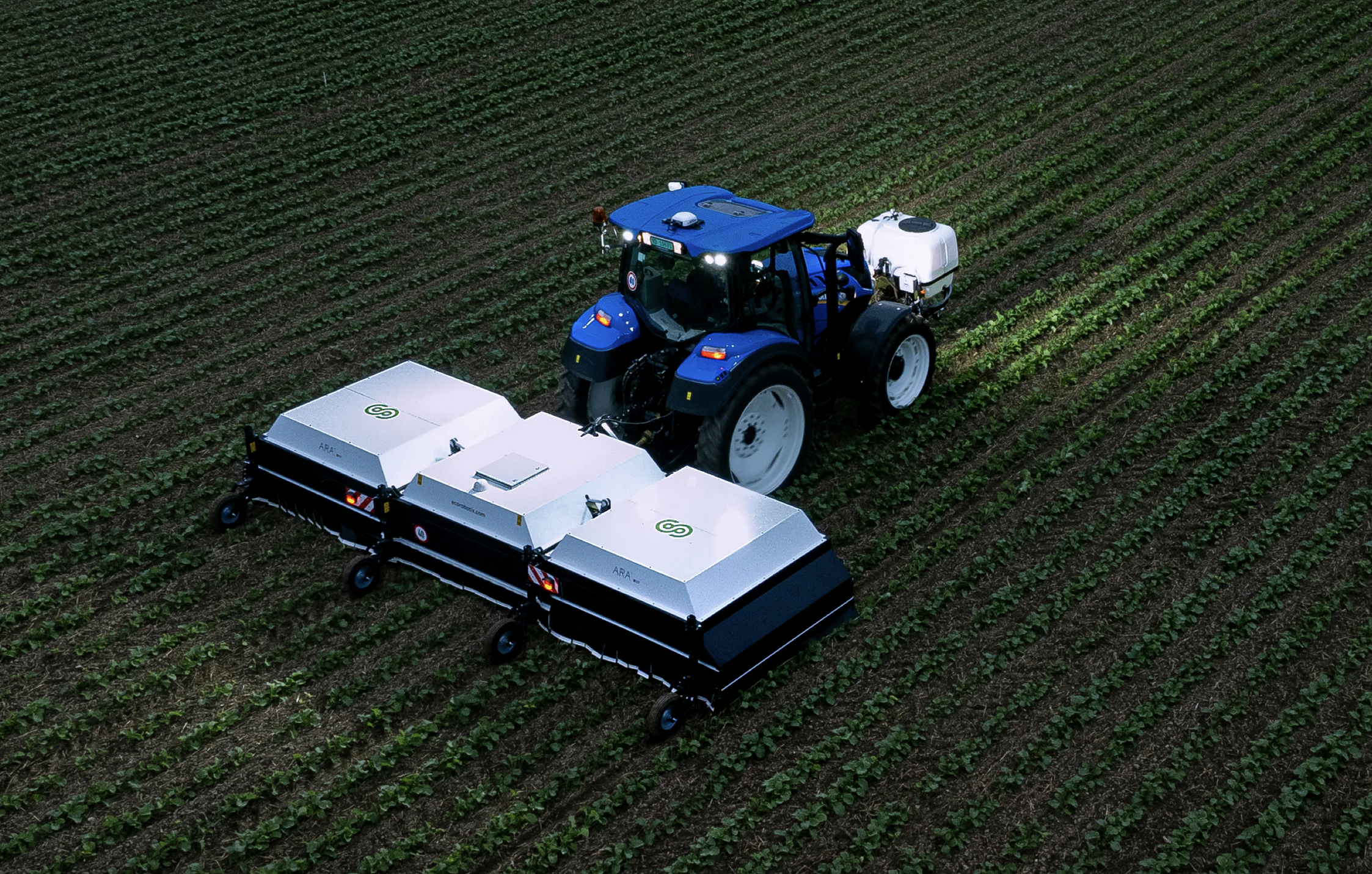 Swiss AgTech company and Valley partner Ecorobotix will accelerate the growth of its AI powered plant-by-plant recognition and ultra-high precision smart sprayer system after completing its largest capital raise to date.
Ecorobotix, the Swiss manufacturer of ARA, an AI powered plant-by-plant recognition and ultra-high precision smart spraying system, announced the completion of a $52 million (CHF 46 million) funding round, jointly led by AQTON Private Equity GmbH and Cibus Capital LLP, with additional investments from Swisscanto Invest/Swisscanto Growth Fund I, Yara Growth Ventures, Flexstone Partners, and from existing investors including Swisscom Ventures, BASF Venture Capital, 4FOX Ventures, and Verve Ventures. The funding will accelerate Ecorobotix's geographic expansion across new and existing markets and accelerate new product development.
Stefan Quandt, owner of AQTON PE (co-lead investor), explained his company's decision to invest in Ecorobotix: "With customers in 15 European markets, these investments will further accelerate Ecorobotix's rapidly growing business. Ecorobotix will use the new capital to expedite the growth of ARA worldwide, particularly in the Americas. The capital will also help reinforce the company's mission to radically change agriculture for the better by offering smart, innovative, and sustainable crop treatment solutions. ARA saves farmers money and makes their lives easier, while simultaneously respecting the environment by massively reducing input costs about 70-95%, increasing crop yields, reducing the impact on soil, and preserving biodiversity."
For this financing Ecorobotix worked with UBS Growth Advisory and Oaklins France as advisors. The capital raised included $48.3M (CHF 43.1M) of new equity and $3.4M (CHF 3M) of new financing facilities thanks to the FOEN Swiss Technology Fund. The new capital will enable Ecorobotix to grow into new markets, expand the product range, and build on the existing commercial success of ARA in Europe. 
About Ecorobotix
Ecorobotix is a Swiss company, Certified B Corporation®, founded to radically change agriculture for the better to respect the environment by reducing chemical/energy use and impact on soil. Ecorobotix developed ARA, a revolutionary plant-by-plant data solution and ultra-high precision crop treatment that reduces the use of herbicides, pesticides, growth treatments and liquid fertilizers by 70-95%, while increasing crop yields by 5% or more and significantly decreasing CO2 emissions. Using AI technology and its unique ultra-high precision spraying system, ARA can recognize individual plants, classify them in real-time, and spray the weeds with an unprecedented precision of 2.4×2.4in (6×6 cm) without affecting the surrounding crops or soil.
Never miss a Swiss food innovation morsel.

In their fifth annual collaboration,...