Future proteins for sustainable food systems
11 November | 2:30 pm

-

4:30 pm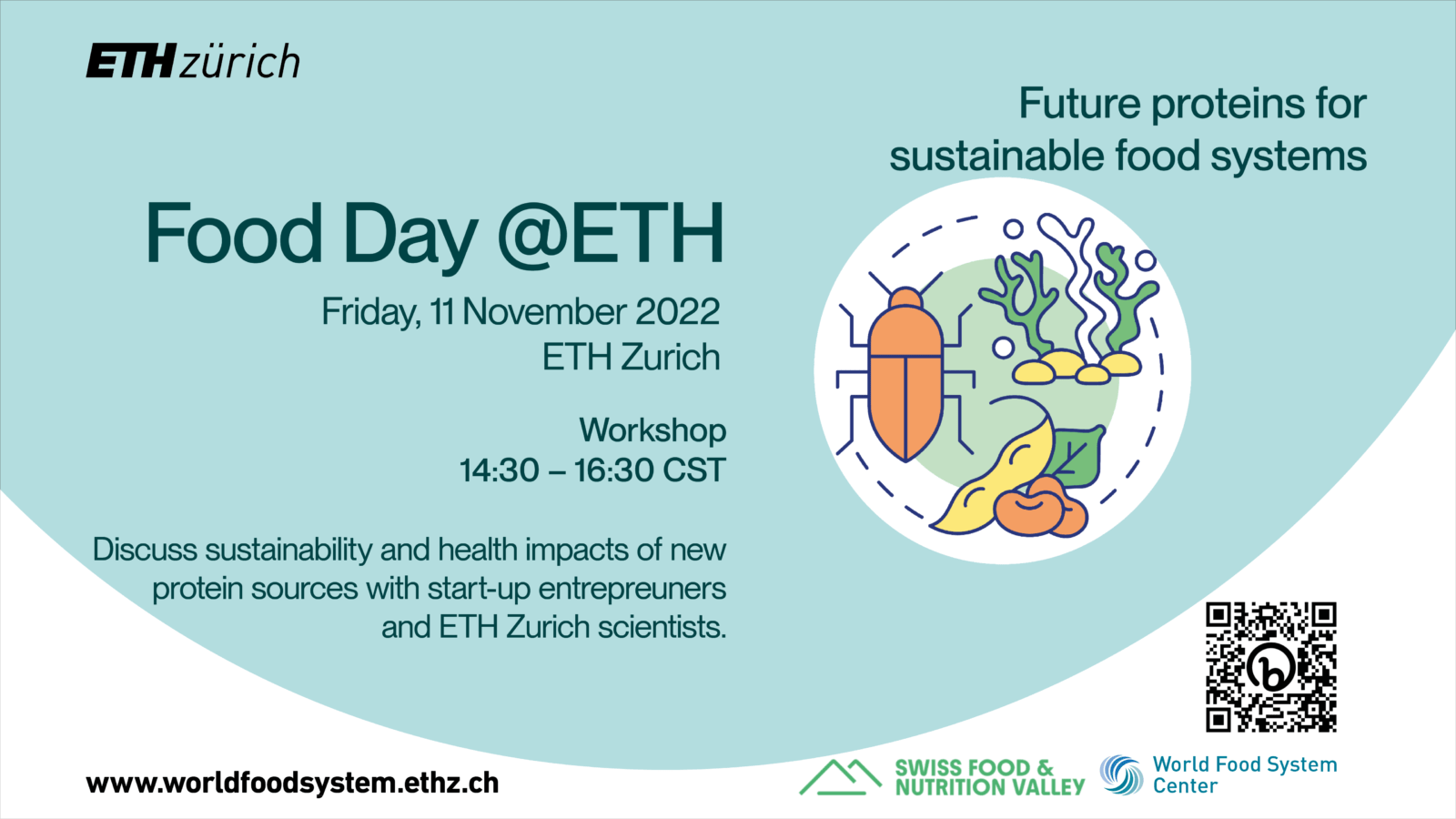 This workshop is part of the Food Day @ETH 2022. "Future Proteins for sustainable food systems" is co-hosted by the World Food System Center and Swiss Food and Nutrition Valley. The protein sector is in the midst of rapid development. There is a need to accelerate the diversification of protein sources that are sustainable, scalable, and benefit consumers health. In this workshop, you will hear from ETH Zurich scientists and start-ups about new innovative approaches in the future protein sector. You will also get the chance to discuss with other participants and share your views on some of the most pressing protein challenges.
Speakers 
Main Building, ETH Zürich, Rämistrasse 101, 8006 Zürich
This event is free, but places are limited. So register now!
Related Events