House of Lab Science teams up with The Valley to boost the Swiss life sciences startup scene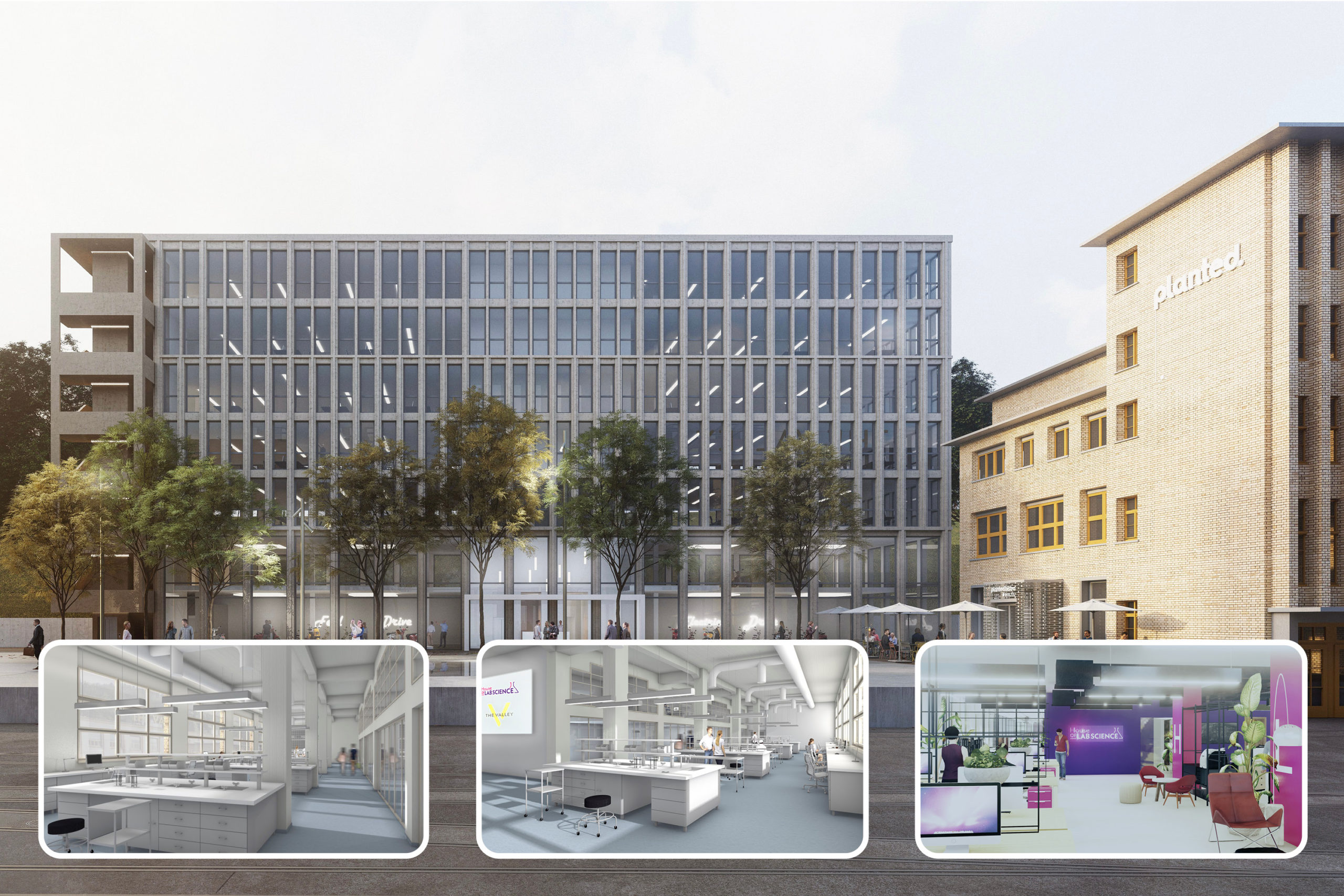 SFNV partner, The House of Lab Science has teamed up with The Valley in Kemptthal to create a new dedicated space that will provide biotech and foodtech innovators with access to serviced labs and a unique coworking space from March 2025.
The Greater Zurich Area already accommodates a Life Sciences cluster of startups and innovative companies with an impressive concentration of know-how and output. At the same time, innovation in life sciences is often primarily driven by startups which have spun off from universities. Once the freshly incorporated companies leave their labs and offices on campus, they often have to invest a signficant amount of time and money looking for an appropriate new home.
The House of Lab Science has now teamed up with the Valley in Kemptthal to solve this problem by providing outfitted and serviced bio and food labs in The Valley, tailor made for food and biotech startups. This means that startups can move in and start being productive on day one.
Developing the next generation of foodtech and biotech innovations
In a first wave, the owners of The Valley, Mettler2Invest and Motorworld, are investing in 1'500 sqm to equip the building with biological laboratories, infrastructure rooms, and coworking office spaces and will rent these two floors out to House of Lab Science which will find the right startups to move in and develop the next generation of foodtech and biotech innovations. Subject to a successful first phase, another 1'500 sqm – an additional two floors – will be provided in the same building, significantly boosting the life sciences startup scene in Switzerland.
"Our mission at the House of Lab Science is to take care of our tenants' non-core activities, for instance, lab, facility, or ICT management by, for example, renting out lab managers whom House of Lab Science employs in its innovation parks. Like this, the members of our community can free their mind and focus only on the science, on developing innovations, and on successfully growing their company. However, since House of Lab Science is a startup itself, we rely on strong and like-minded partners. I am therefore delighted to have found such a partner with Mettler2Invest and Motorworld. With the real estate developer Mettler2Invest, we are already looking into other additional real estate projects in Winterthur and elsewhere that could be transformed into an innovation park operated by the House of Lab Science. The different House of Lab Science locations, including the pilot house in Hombrechtikon, will be closely connected through our proprietary House of Lab Science Community Platform which enables the booking of services and tenants to get in touch with each other, no matter where they are based. These activities would allow us to roll out a compelling concept across Switzerland and share it with companies and other stakeholders in different locations so that Swiss life sciences is fit for the future." — Dr. Christian Hugo Hoffmann, Co-Founder an CEO at the House of Lab Science AG. 
The centre of a thriving ecosystem
The Valley in Kemptthal is particularly well suited as a location for the next House of Lab Science, as the new building will be at the centre of an existing and already thriving ecosystem that includes SFNV partners Givaudan, Bühler and planted. Easily accessible by all means of transport, the Kemptthal Valley is located in the heart of the Greater Zurich Area between the cities of Zurich and Winterthur. The listed industrial buildings are being extensively renovated to create an inspiring and unique microcosm. Together with additional new buildings, which will be architecturally integrated into the existing historic buildings, approximately 100,000 m2 of space will be created to be used by a wide range of industries. 
The project owners and developers are keen to build on the industrial history of the former Maggi site in a way that reflects the requirements of 21st century companies and startups.
"In keeping with Julius Maggi's pioneering spirit, a new and modern working environment is being created behind the historic buildings. In a colourful mix of diverse industries, the legacy of the area's founder is being carried into the future with an increasingly large and significant food industry research and development cluster. House of Lab Science, with its dedicated foodtech laboratory landscape, fits perfectly into this environment and we are very much looking forward to working with them!" — Mick Gehrig, Site Manager Metter2Invest.
About House of Lab Science
House of Lab Science aims to be the ultimate destination for serviced laboratory space in Switzerland. They believe that laboratory space should be ready-to-move-in, affordable, certified, fitted, and well-equipped, making it easy for organisations to focus on what matters and advance their business. To find out more visit their website.
About The Valley 
The Valley Kemptthal is an inspiring microcosm in the Greater Zurich Area where historic industrial buildings meet innovative new buildings to create a unique space for diverse industries. You can find out more here.
Never miss a Swiss food innovation morsel.

We recently welcomed HES-SO - the...