How Haelixa is using DNA markers to power transparency across the food supply chain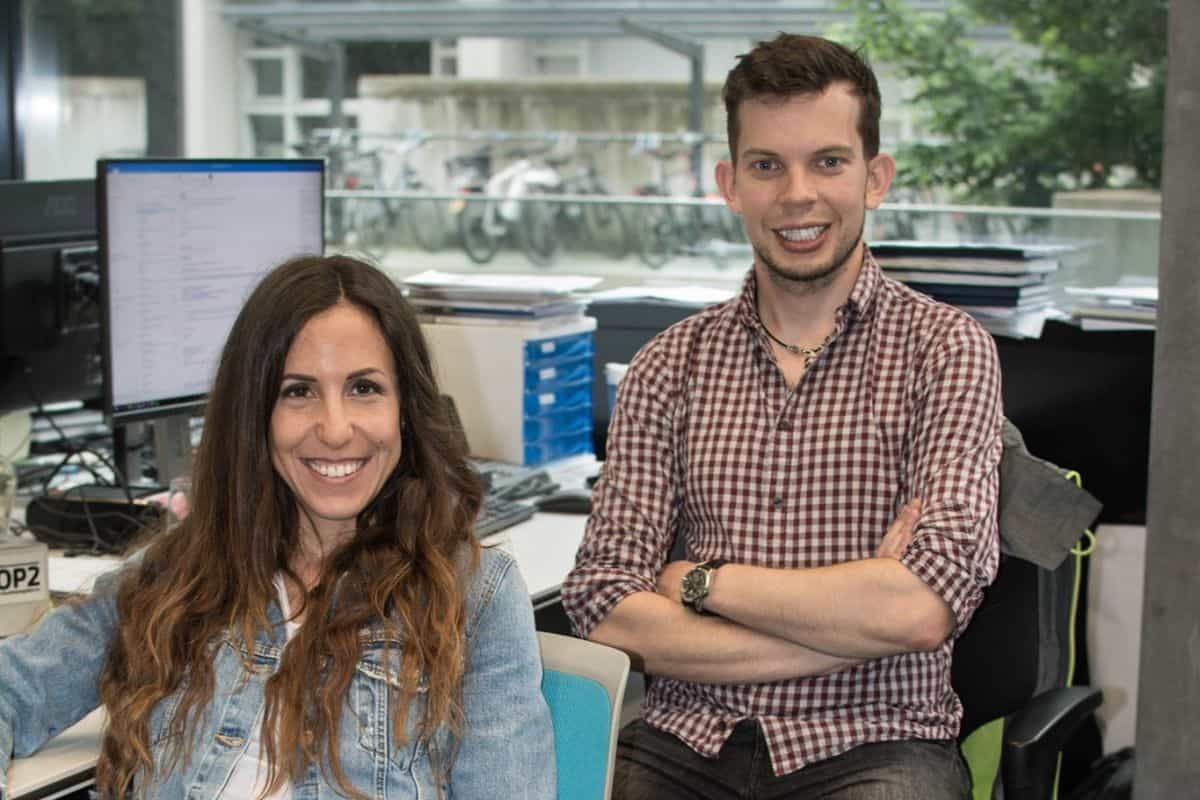 The seeds of sustainability startup Haelixa were first sown when its co-founders Gediminas Mikutas and Michela Puddu, connected over their shared passion for making the value chain more open and accountable. From fabrics to food, Haelixa is committed to ensuring transparency and traceability across the supply chain.
Tell us a bit about yourself.
I'm Gediminas Mikutas, CTO and co-founder of Haelixa. While working on my PhD at ETH Zürich, I met Michela, CEO and our other co-founder, and we realised our world views really aligned. So together we began working on the development of DNA markers for product traceability.
Pitch Haelixa in 20 seconds.
Haelixa offers proprietary and innovative solutions to physically mark, trace, and authenticate products from producer to retail, creating transparency along the entire supply chain – whether linear or circular. This enables companies to showcase their commitment to transparency, allowing consumers to identify sustainable and authentic products.
What gets you out of bed in the morning? 
Knowing that my business' objectives are supporting other companies to achieve their sustainability goals really motivates me every day. And, more generally, living the Swiss mountain life and getting to enjoy the outdoors all year round!
What key milestones have you hit so far? 
We've worked with fellow Valley member, Bühler, to validate our food traceability solution in real-life food supply chains. The solution can be used as a processing aid in Switzerland. As of this year, the solution is GRAS (FDA) and we will be closing a Series A investment round in 2023.

What are you and your team working on at the moment?
Currently, our focus markets are food, textiles, gemstones and precious metals. We're working on launching the product to be used to mark and trace food. To enter the food market, after getting clarity in the United States, we're working to meet European regulations. We're also busy scaling our commercial textile solution internationally.

How do you collaborate and support others in the ecosystem?
We strive to be the 'Swiss Army knife' of traceable solutions – we're consistent, functional, reliable, and high-quality. We collaborate with companies that also prioritize these values. As a growing business, successful collaboration means enabling partners to achieve their sustainability objectives and be responsible manufacturers.
What support could the Valley community offer to further your work? 
We're excited about joining the Valley community and look forward to making some great connections and benefiting from advice from other food innovators. It's so important to partner with other ecosystem actors – no one achieves their goals alone.

Tell us something we don't know about your company.
The Haelixa office is located at The Valley in Kemptthal, which just so happens to be where Julius Maggi founded his namesake brand, Switzerland's favorite flavor. And – a bonus fact – our name is a reference to the double helix structure of DNA.
Connect with Gediminas Mikutas on LinkedIn and visit the Haelixa website to find out more.  
Never miss a Swiss food innovation morsel.

We recently welcomed HES-SO - the...