planetary raises CHF 7.5m to build microbial fermentation capacity globally and scale the new food evolution
Valley member, planetary, has closed one of Europe's largest early-stage investment rounds in the food industry. Their Swiss Manufacturing and Innovation Center will give fermentation front-runners the capacity to scale.

Geneva-based food-tech company planetary has raised $8.1 million (CHF 7.5m) in seed funding, led by leading Agrifoodtech investor Astanor Ventures and followed on by XAnge, Blue Horizon, Nucleus Capital and others.
In the race to advance product quality, viability, and mitigate climate impact, fermentation companies dedicated to alternative proteins raised $1.7 billion in investments in 2021 (GFI). The technology enables a scaled and cost-efficient production of sustainable, diverse and authentic analogues to animal derived foods and ingredients. Yet, industrial scale bioprocessing capacity remains a bottleneck to the industry and is largely unavailable.
David Brandes, co-founder and CEO, planetary: "By building an interconnected fermentation capacity network, we aim to open global and local market access to fermentation partners whilst reducing their operational risk and capital exposure."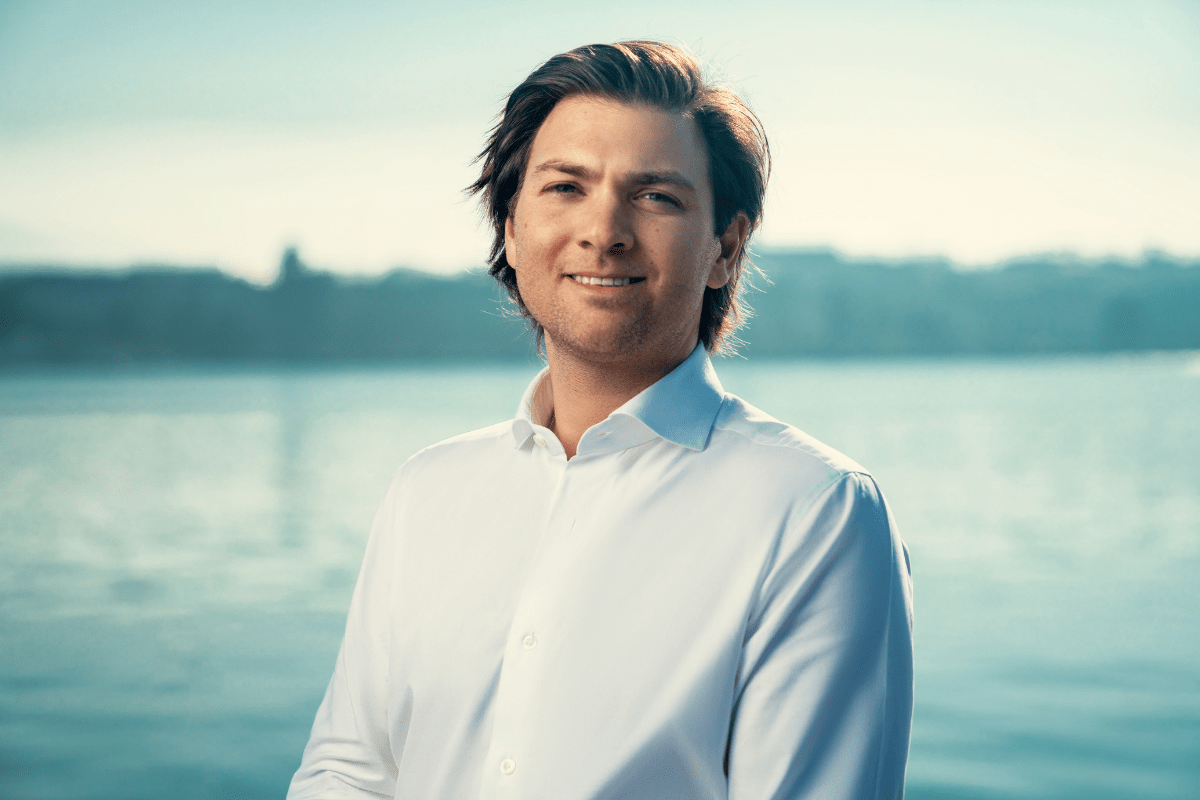 planetary set out to de-bottleneck the food fermentation industry by providing industrial-scale bioprocessing capacity and by building out infrastructure and developing related manufacturing IP. The added capacity will be made available to fermentation front-runners and brand owners ("originators") following a contract development and manufacturing ("CDMO") business model. Starting operations out of their Swiss Manufacturing and Innovation Center, MiC, the company aims to enable fermentation players to scale up and mass produce at low cost through the installation of industrial fermentation capacity, and to ultimately operate a global network of automated production plants.
"Fermentation technology is essential to creating the alternative protein products that can meet consumer demand for taste and nutrition. Current fermentation capacity is a major hurdle to the development of these products on a large scale. We are excited to support the development of planetary's innovative infrastructure technology to address this need." George Coelho, co-founder and Partner at Astanor Ventures. 

About planetary
planetary SA is an emerging Geneva, Switzerland based contract development and manufacturing partner ("CDMO") building bioprocessing, downstream and formulations capacity globally. The company aims to provide capacity for both microbial precision and mycelial biomass fermentation players by operating a global network of interconnected production sites powered by upscaling specific IP. planetary is looking to establish partnerships with fermentation frontrunners and discuss both capacity and go-to-market opportunities in Switzerland and Europe alike.
Visit their website.
About Astanor Ventures
Astanor Ventures is a global impact investor that backs ambitious entrepreneurs with disruptive, scalable solutions that will create systemic change across the agrifood value chain, from soil to gut. They partner with founders that are committed to restoring balance and sustainability to the land and oceans, prioritizing nature and culture, nurturing change and feeding growth. Astanor has invested in 35 agrifood tech companies across the world, including: Ynsect (French insect farming unicorn), Apeel (US food waste unicorn), Infarm (German vertical farming leader), Modern Meadow (US advanced biomaterials company) and v2food (Australian plant-based protein leader).
Visit their website.
About XAnge
XAnge is a leading European venture capital firm based in Paris and Munich. We invest in European early-stage innovative technology companies operating in the fields of Digital consumer, Enterprise & Data, Fintech, and Deeptech. Since its creation in 2003, XAnge has backed more than 200 fast-growing companies in their entrepreneurial journeys. We work alongside visionary founders with strong values and International ambitions such as Ledger, Odoo, Lydia, Believe Digital. XAnge is the Venture arm of Siparex, an independent investment group with €2Bn under management.
Visit their website.
About Blue Horizon
Blue Horizon is accelerating the transition to a New Sustainable Food System that delivers outstanding returns for investors and the planet. The company is a global pioneer of the Future of Food. As a pure play impact investor, Blue Horizon has shaped the growth of the alternative protein and food tech market. The company invests at the intersection of biology, agriculture and technology with the aim to transform the global food industry. Blue Horizon was founded by Roger Lienhard in 2016 and is based in Zurich. To date, the company has invested in more than 60 companies. Its business model offers an attractive opportunity to invest in the evolution of the global food system while contributing to a healthy and sustainable world.
Visit their website
We recently welcomed HES-SO - the...
Join the Swiss Food & Nutrition Valley ecosystem and be partof the journey!