Planted doubles production volume to fuel their European expansion
SFNV member Planted has invested to double its production capacity at its site in Kemptthal to meet growing international demand for its products. The Swiss scaleup now sells 4 meat alternative products in different varieties in 6 European markets.
Boosting capacity to meet market demand

Planted has been producing meat from alternative proteins at their site in Kemptthal since 2020. But in the last two years consumer appetite for environmentally-friendly food has grown rapidly.
This week, they announced that they've extended their facility to include a new production line with a double wave extruder. This will enable the team to boost product output and power a new high-performance packaging line.
"By investing in the expansion and modernization of the Kemptthal production site, we're able to increase the capacity of the plant from 500kg per hour to over 1 tonne per hour. This will help us scale to meet growing market demand," says Lukas Böni, Co-founder and member of the Executive Board of Planted. "We're proud to be one of the few manufacturers of plant-based meat that take responsibility for all steps in the production process. Our science and development department, top Michelin star chefs, production and even a restaurant are located right here in Kemptthal. Our production facility is located in a glass house. It is the first transparent meat production facility open to the public" Böni explains.
International expansion

Over the last few years, Planted has successfully developed its presence across the European market. After launching in Germany with retailer Edeka in 2020, the team announced a partnership with Deutsche Bahn in March this year. Planted also broke into the UK market in February, leading with a Veganually campaign that encouraged consumers to continue eating plant-based throughout the year. Its products are now available at restaurants and retailers across Switzerland, Germany, Austria, France, Italy and the UK, as well as via its Europewide online shop.
Building on its original planted.chicken product range made of pea protein, the company now offers planted.™pulled, planted.™kebab and planted.™schnitzel, some using protein sources such as oats and sunflowers.
Planted remains convinced that biostructured proteins will outperform animal meat in the near future in terms of taste, sustainability, health, efficiency and price and more office buildings and research laboratories are already in the works at the Kemptthal site.

Find out more on the Planted website.
Interested in the future of protein?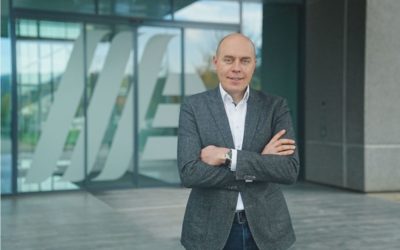 Jérôme Meyer is the Country Managing...
Join the Swiss Food & Nutrition Valley ecosystem and be part of the journey!