Swiss accelerators come together to strengthen Switzerland's offer as a food innovation nation
At our second meeting with Swiss accelerators and innovation facilitators, we clarified the why, what and how of our collaboration and pinned down the priority work areas to maximize our joint impact in 2022.
Earlier this month, the Swiss Food & Nutrition Valley team were joined by representatives from Mass Challenge Switzerland, Kickstart Innovation, the Founder Institute and Thought for Food to chat through how we can work together to streamline and strengthen innovation support across the Swiss food ecosystem.
Creating a Charter
To kick off the discussion, the SFNV team shared a draft Charter that summarized what we're looking to achieve through the collaboration. This set out:
our overall objective to drive growth and innovation throughout Switzerland
some specific work areas that will enable participants to explore Switzerland's joint offer as a food innovation nation
some shared values that clarify how we will work together to deliver these objectives
how we will work together in practice and ensure we maintain momentum throughout the year.
While all attendees had useful feedback and ideas to develop the document, everyone agreed that we should focus on collaborating to create a single national offer that showcases the wealth of support available across the Swiss ecosystem. Despite being ranked Europe's most innovative country in the European Innovation Scoreboard last year, public perception – and the perception of the best global talent – can sometimes lag behind this reality. The group is eager to work together to change this.
Why Switzerland?
Attendees agreed that the most pressing gap is a clear and comprehensive response to the question: "Why Switzerland?". All participants have their own replies to this question and success stories to illustrate them. But by transforming these separate messages into a single story that shows how their initiatives link into the wider ecosystem, each partner could reinforce Switzerland's unique selling point in their work. Then, by mapping each partner's respective offers, all group members can ensure that startups – and corporates – who want to get involved in food system innovation, always find the right door to knock on.
Participants also noted that having an honest conversation about the ecosystem's strengths and weaknesses will  help us identify and take action on areas where improvement is needed. This could, for example, allow us to speak with a united voice to address any barriers to growth at cantonal or national level.
Collaborative communication
In addition to developing these key messages, the group was eager to create an overview of their key communication milestones for 2022 to make it easier to proactively support each other's programmes and initiatives. The SFNV core team agreed to create this initial overview, working alongside partners' communication contacts. We also discussed some quick-win solutions that we could get started with straight away – something that some partners have already begun testing out and is working well.
What comes next?
The SFNV team will work alongside participants to revise the Charter in line with the feedback received and develop a first draft of the Swiss food innovation nation storyline. We will then review and improve these documents at the group's next meeting.
Do you have any ideas about how we can collaborate to strengthen the Swiss food innovation ecosystem? We'd love to hear from you.
Never miss the latest from the
Swiss food innovation ecosystem.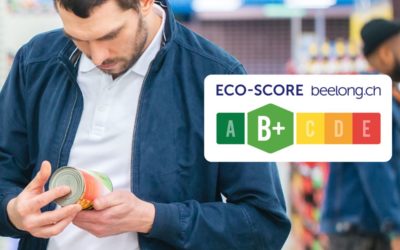 Lausanne company Beelong has made it...
Join the Swiss Food & Nutrition Valley ecosystem and be partof the journey!