Swiss plant-based startup Yumame Foods closes pre-seed funding round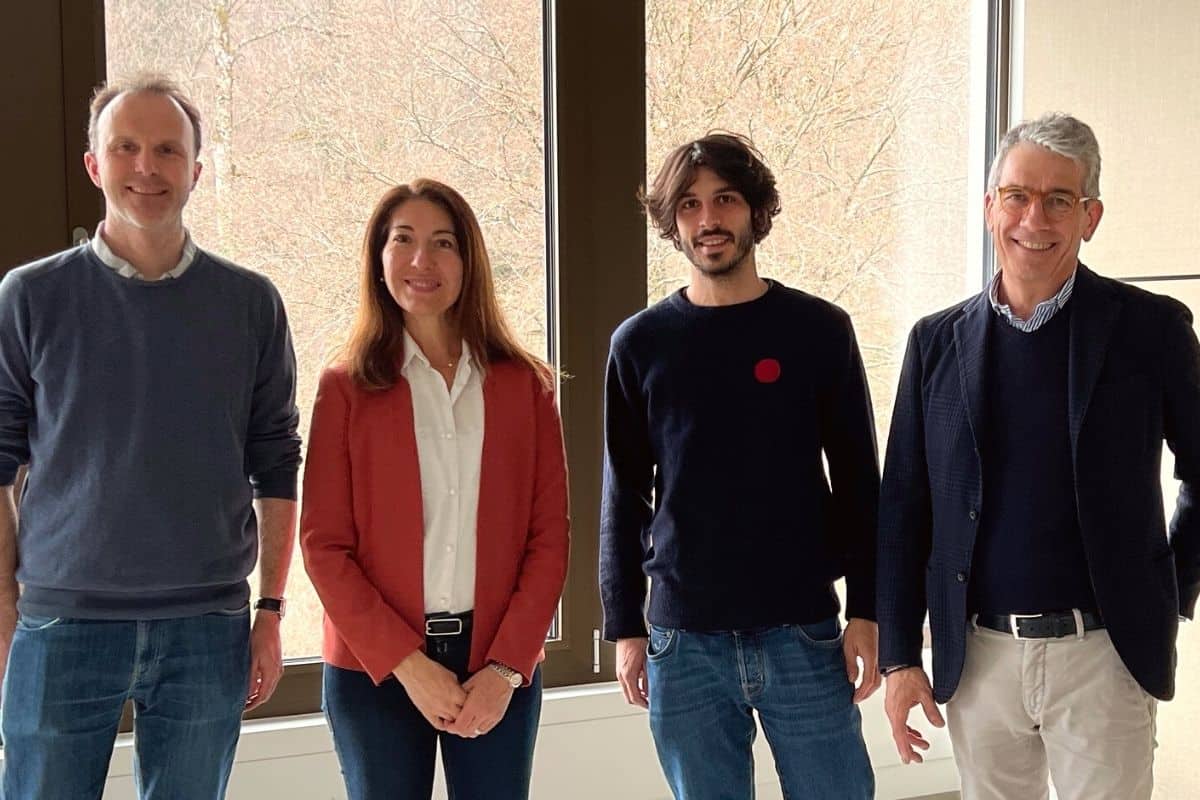 Yumame Foods AG, a Swiss startup

that develops and produces vegan products, has announced the closure of its first funding round, raised in participation with industry partners. The funding will allow the plant-based startup to scale up the production of their products and prepare for market entry in Switzerland.
Minimally processed and locally produced alternatives

Founded in 2021, Yumame Foods develops and produces vegan alternatives to meat. Unlike meat analogues that aim to mimic the real thing, Yumame's plant-based products have their own unique and delicious taste, are minimally processed and locally produced.
Driven by the need to improve environmental sustainability, health, and animal welfare, consumers worldwide are on the hunt for vegan meat substitutes like Yumame's. Several industry reports predict that the global market for meat alternatives will experience strong growth in the coming years and reach a multi-billion dollar value by 2030. But despite the momentum in the category, some plant-based meat analogues struggle to attract and maintain consumers, due to concerns about artificial flavours or the lack of a  natural mouthfeel and texture.

Blending fungi and fermentation

Yumame Foods is on a mission to develop healthy, tasty and sustainable foods that fundamentally overcome these limitations. The company blends fungi and fermentation to create vegan alternatives to meat: instead of aiming to simulate animal products, Yumame's products have their own unique taste and texture, and undergo minimal processing. They are easily cooked with a variety of methods and can be produced in any location using local ingredients. This innovative approach lies in both the product formulation and the production process. The proprietary formulations have been developed in collaboration with chefs and fermentation specialists.
So far, the company has received financial support from Innosuisse and the startup program VentureKick. The new investment round was supported by Italian food company Molino Quaglia S.p.A. and Swiss company Juna Holding A.G.
Next steps

The funds will accelerate the industrialization of Yumame's consumer products ahead of their launch on the Swiss market.
Founder and CEO Eliana Zamprogna Rosenfeld says a large proportion of the money will go towards further optimizing the company's production capacity, as well as the product's shelf life and nutrient profile. Yumame will also develop further recipes to expand its range. This will happen alongside investment in the communication of the concept and brand, and consumer testing of the product ahead of launch.  
"We're thrilled to have closed this investment round with the support of leading investors, who have profound knowledge of the food industry and business development," said Eliana Zamprogna Rosenfeld. "This achievement is a sign of the confidence in our approach. The funds will enable us to better address consumers' need for tasty, simple and local foods that are nutritious and convenient to use in place of meat."
"We are really pleased to support Yumame Foods in this important step into the domestic market and to prove that food can be made fundamentally more sustainable by using local resources and efficient production methods," said Philipp Balmer, CEO of Juna Holding AG. "It is also a key milestone in terms of the future internationalization of the products and extension into other food categories," added Lucio Quaglia, CEO of Molino Quaglia S.p.A.
About Yumame Foods
Founded in 2021 and based in Küsnacht in the canton of Zurich, Yumame Foods produces delicious, healthy and sustainable food based on fungi and fermentation. Their aim is to provide consumers with a delicious center-of–the-plate option as an alternative to meat and highly processed meat alternatives. 
Never miss a Swiss food innovation morsel.

In their fifth annual collaboration,...