Uplyfe: An AI-powered health coach helping 40k users to eat and live smarter
Valley member Uplyfe uses AI to power its precision nutrition app, which empowers individuals to take control of their health goals. We spoke with Dr Isabelle Rottman, founder and CEO, about onboarding 40k users and how actors across the food ecosystem can benefit from the platform.
Describe Uplyfe in a single sentence. 
Uplyfe is an AI-powered health and nutrition platform that allows both healthy and chronically ill users to take control of their own health, in collaboration with medical service providers.
Why did you decide to found your company?
When my dad was diagnosed with diabetes, he received a lot of conflicting advice. Healthcare providers often work in silos, making the system difficult for patients to navigate. Advice needs to be both scientific and evidence-based, as well as simple enough for the average member of the public to understand. This is where Uplyfe come in. 
And how does it work? 
The user picks a health goal that motivates them. That could be improving their diet or implementing habits like daily blood pressure checks. Our AI-powered health coach then gives them personalized advice that reacts in real time to their health data, goals and needs. Users can choose to share this data with their health providers. But we don't give diagnoses or replace professionals. We see ourselves as part of the individual's broader network of support. 
What gets you out of bed in the morning? 
The fact that we're offering a solution that our users value. We've recently onboarded our 40,000th user. The wave of lifestyle-induced chronic diseases has made the lives of so many people more difficult. We're doing our best to make things a little easier for them.

What are you and your team working on at the moment?
We're currently working on introducing the option of continuous glucose measurement. The data will allow users to get real-time nutritional recommendations based on their individual blood glucose response. We'll be able to automatically track our users' food intake by recognizing their individual blood glucose signatures for a specific meal or food. That will eventually automate food tracking and make meaningful precision nutrition interventions much more powerful.
What achievement are you particularly proud of? 
1 in 3 users checks in daily, and 74% of our users take up a more active lifestyle as a result of using the app. Anyone who has worked in the sector will know that 'stickiness' is the holy grail of the app world. We seem to have stumbled across some features – like our self-scanning food feedback feature – that really work for our users and keep them coming back.
How have you collaborated with others to strengthen your offer?
We recently received CHF 350,000 from Innosuisse, the Swiss innovation agency, to test the impact of our solution. We collaborated with Fachhochschule Nordwestschweiz and Luzern to confirm a correlation between app usage and positive health outcomes. We've also worked with CSS insurance to explore weight loss results for users with diabetes or cardiovascular conditions. We found that users typically lost 9.2% of their body weight in six months.
How can Valley members and the wider ecosystem get involved in your work?
On our B2B2C health platform we offer eight highly personalized nutritional plans covering 28 conditions, from osteoarthritis to menopause and type 2 diabetes. We're always on the lookout for partners who are interested in offering their interventions to users in our programs or looking to develop co-funded projects. By working together we can achieve so much more than working in silos, and create personalized solutions for an even broader set of users. Please do reach out if this sounds like you!
Connect with Isabelle on LinkedIn or visit Uplyfe to find out more.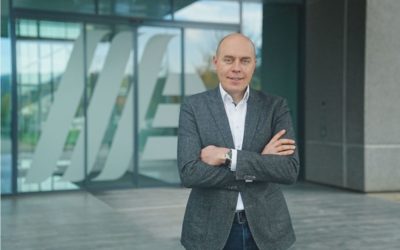 Jérôme Meyer is the Country Managing...
Join the Swiss Food & Nutrition Valley ecosystem and be partof the journey!