How iSense is mapping taste just like Google mapped the Earth
Up until now, flavors have been functional black boxes. But Mathieu Asté, Founder and CEO of iSense, is eager to disrupt this 120-year old, $14 billion industry. His solution standardizes flavor taste measurement to enable comparison and provides a software (SaaS) to accelerate flavor selection, matching, creation and sourcing.
Hello. Tell us a bit about yourself.
My entrepreneurial journey began at the age of 16, building windsurf boards. At age 22, I backpacked through West Africa looking for the ideal spot to start a fish farm, another passion of mine. Two years later I traveled to Colombia, near Cali, where I learned about cassava flour processing — a topic I dived into for my master thesis.
After graduating, I worked for two great US companies, first at Ingredion and then at IFF (International Flavors & Fragrances Inc.) where I discovered Sensory Sciences and Consumer Insights.
Creating a startup had always been in the back of my mind. But you need a strong idea — and they don't come easy or often! While hanging out with friends one day, we were chatting about how flavors are like these functional black boxes. Then and there we realized that the world needed a better way to define flavors.
Can you pitch iSense in a single sentence?

iSense is the first flavor tech company that defines flavors in the same way that Pantone defined color, and provides software to make it easier to choose, match, create, and trade flavors.
What gets you out of bed in the morning?
The extraordinary people I meet along the way who share the vision of mapping taste to redefine the flavor industry.
This week I met the CEO of a French tech sensor company, and we explored how to translate chemical signatures into taste representations. The week before it was the chairman of a Swiss flavor house, talking about digital customer engagement.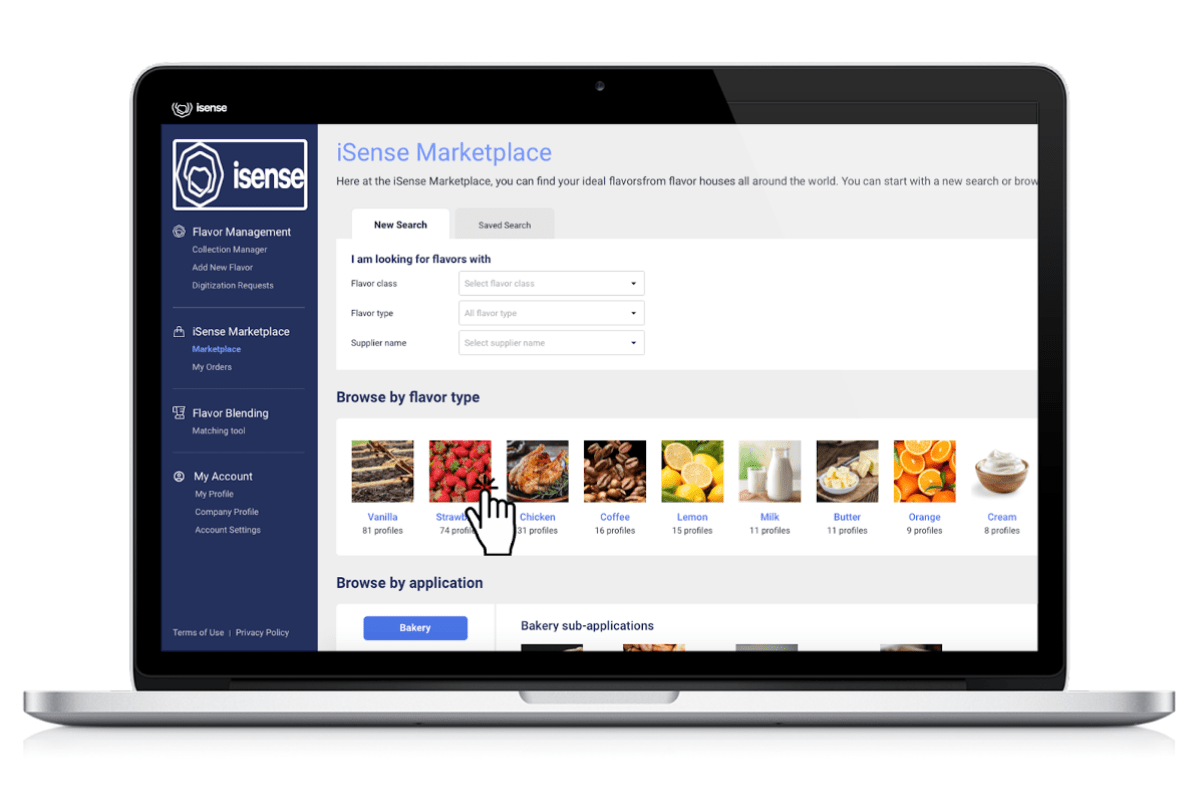 What does a typical day at work look like for you?
It typically starts with a few calls about key topics and continues with planned meetings to monitor the progress of our operational roadmap. Then it's all about customers and investors. The best part is when we can meet as a team – employees, consultants, industrial partners and IT developers.
What were your key achievements in 2021?
We released the first open-source taste language to describe chicken flavors. Imagine a color palette with different shades of blue to help you select the right color. It's exactly the same with flavor. The iSense Chicken Toolkit helps marketing and product developers to define and select the right chicken flavor.
We also developed a software to match any flavor in a matter of seconds. The first proof of concept with a large beverage manufacturer was successful, and we're now developing the technology further to support flavor creation.
I genuinely believe that digital customer engagement will change the flavor industry. So we launched a distributor engagement portal for flavor houses. It works as a SaaS, so it's accessible to every company with a license.
What projects are you and your team working on this year?
This year is all about commercializing our tools and services, and preparing to launch our tech-driven flavor marketplace next year. That includes building preference maps to guide flavor choice, and launching a flavor briefing and creation portal.
Tell us about how you work with others in the ecosystem to innovate.
As a small company, we collaborate with experts, service providers and involve customers early on in our taste language creation and portal development. It starts with sharing our vision: disrupting how we source flavors with tech. It's about offering flavor selection, matching, and creation within minutes instead of weeks, and making flavor trade easy, quick, and affordable. From there, we co-create a strategic roadmap and set objectives for each phase.
How do you support the Swiss ecosystem beyond your core business offer?
We initially reached out to large flavor houses and F&B manufacturers in Switzerland, looking to collaborate and gain visibility. Then we created proof of concepts and built strong commercial relationships. Now we're at a point of maturity where we can start to give back and help the ecosystem with taste mapping, flavor guidance and flavor sourcing.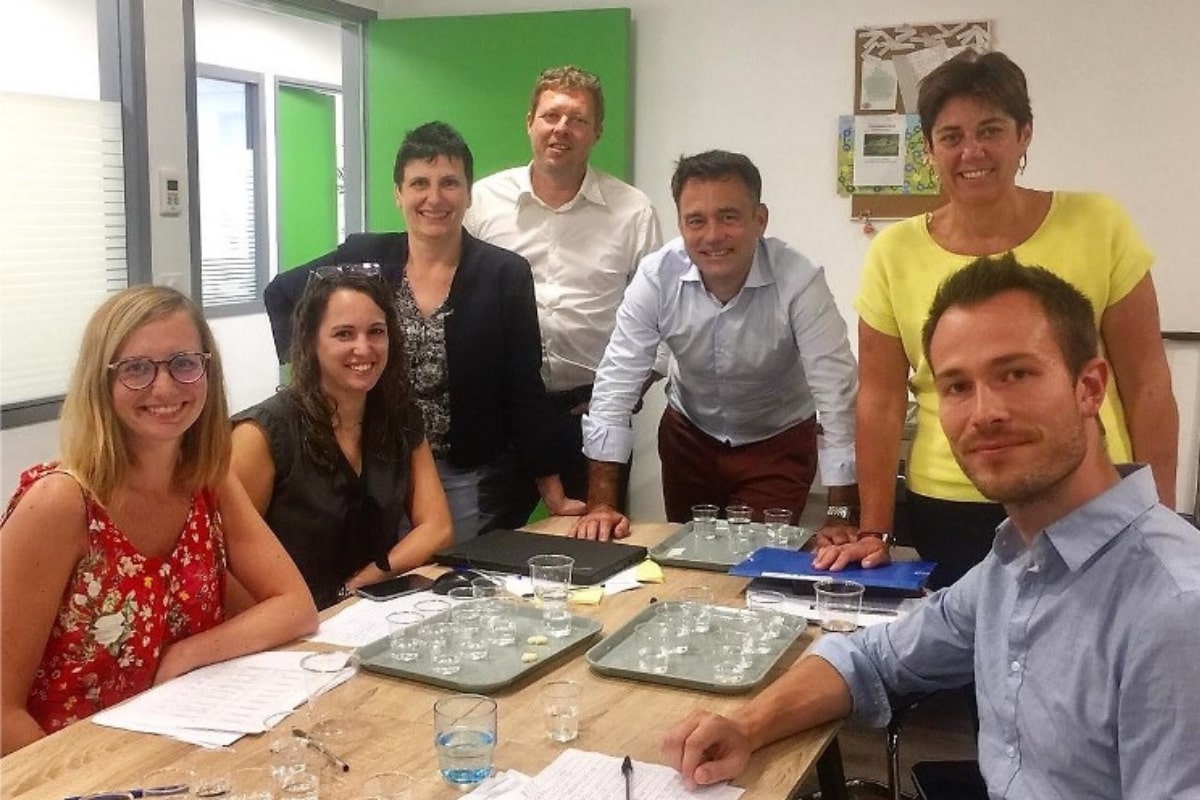 How can the SFNV community help you achieve your goals?
SFNV represents iSense and the startup ecosystem at events when we don't have the time or funds to attend ourselves.
The global startup and investment scene is also very focused on solutions that help save our planet, like plant-based alternatives, fermentation, and cultured meat. Being part of a well-known network and community that represents these different streams of innovation is important to us.
SFNV also allows us to meet with very busy people! They can bring Stephan Palzer, Fabio Campanile, Martin Vetterli and Calvin Grieder together in a single meeting. This happened at a meeting in Zurich recently, and we were thrilled to be there.
SFNV will soon be launching its third Impact Platform on Food Systems 4.0. What's your perspective on the role of digitalization in shaping the future of food? 
Digitalization of flavor taste lies at the heart of iSense. Taste and flavors create emotions. But what if we could map taste like Google mapped the Earth?
With agility and affordability in mind, startups like AI Palette are already identifying food and beverage trends using IoT and AI. They accelerate the development of concepts and prototypes. 
While the nutritional and regulatory aspects of food and ingredients can be put into models, taste remains artistry 99% of the time. There is a big opportunity here to change how food products are built, and make the day-to-day lives of marketing and procurement professionals and food developers easier.
We're looking forward to the launch event and connecting with other Valley members to discuss the innovations in this space.  
Tell us something we don't know about your company.
The idea of iSense was born on the border of the Hudson River, Hoboken, in 2016, and we drafted our first business model in Shanghai.
Connect with Mathieu on LinkedIn or visit the iSense website to find out more. more.
Interested in food system digitalization?

Valley partner YASAI, a Swiss vertical...
Join the Swiss Food & Nutrition Valley ecosystem and be partof the journey!