ALDI SUISSE's Jérôme Meyer on partnerships, packaging and plant-based products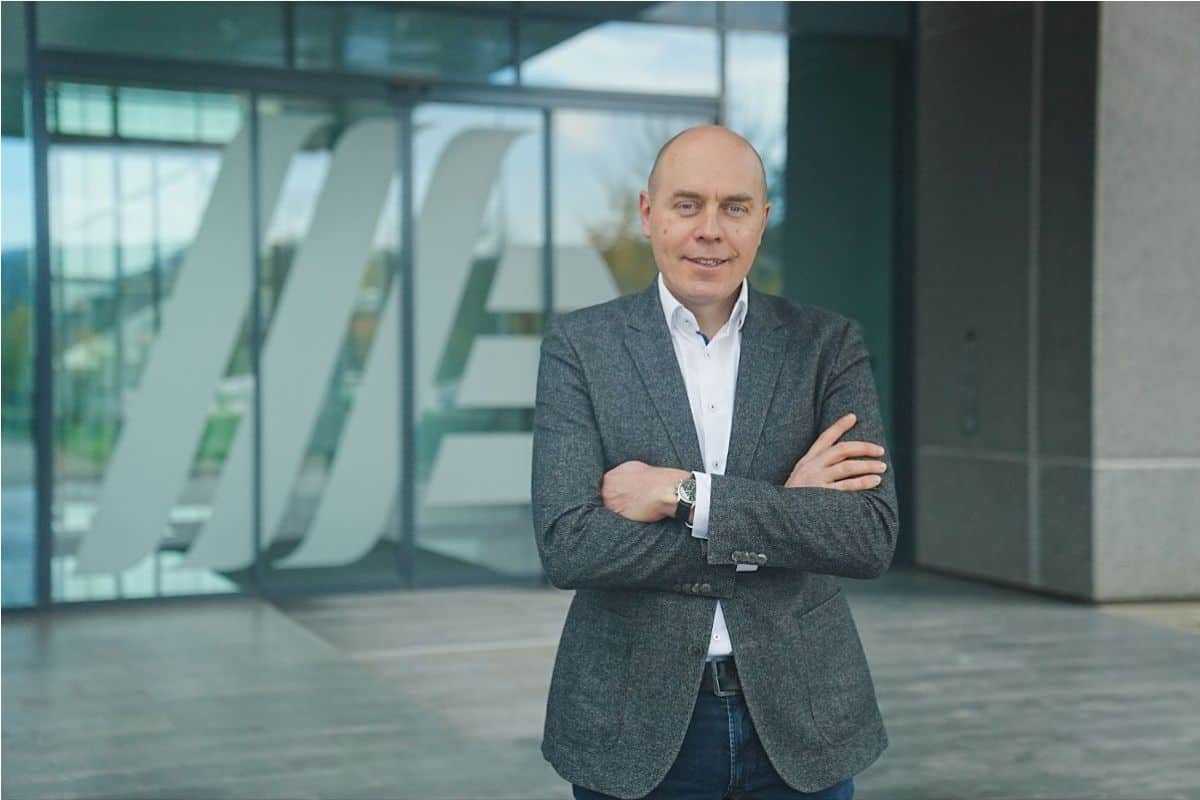 Jérôme Meyer is the Country Managing Director of ALDI SUISSE AG, which became the first Swiss retailer to join the Valley last year. We sat down with the self-proclaimed ALDI-Kind to talk about ecosystem partnerships and projects, tackling packaging waste and growing demand for plant-based products.
Tell us a bit about yourself.
I'm definitely an ALDI kid! I've been part of the company for more than eighteen years. I live in Fribourg with my wife, our four children and dog, and I'm now a Swiss citizen. I grew up on an Alsatian farm which taught me to be down-to-earth and gave me a deep respect for nature. I've helped to build ALDI's market entry in Switzerland which has been a very exciting experience.
What does sustainable food and nutrition mean for you?
For me, being sustainable means looking ahead. This forward thinking is also deeply rooted in ALDI SUISSE's philosophy. We feel great responsibility for people and nature. For example, we're always working to improve our packaging, and where possible we're eager to do away with it altogether. By 2025, we want to significantly reduce the use of packaging materials in our own brands and use more packaging made from recycled material. 
Could you share some of the ways that ALDI has been working towards this vision?
Our own-label organic brands rely on regional and sustainable products. We source fruit and vegetables from local producers and maintain strong partnerships with our suppliers – both to promote Swiss products and avoid importing goods as much as possible. With our new regional own brand SAVEURS SUISSES, we've expanded our regional range in collaboration with our Swiss producers. The range offers all kinds of delicacies from pasta from Ticino to French-speaking Swiss cheese specialities. 
Which new projects have you got in the pipeline?
ALDI SUISSE is going vegan! We are always adapting to our customers' needs – and they are getting more and more excited about plant-based products. The past year's product sales show that meat substitutes are growing in popularity among our shoppers. At ALDI SUISSE, we firmly believe that everyone should be able to afford vegetarian or vegan food so we're committed to a varied selection at reasonable prices. In addition to new meat substitutes, we're also offering our new organic own-brand 'retour aux sources' that prioritises animal welfare, enables more biodiversity and supports local farmers. 
Why did you join the Valley?
As a new Valley partner, we're keen to strengthen our commitment in the field of food innovation. For us it's very important to enable sustainable solutions in agriculture and the food industry. In terms of healthy nutrition, there is still a lot of potential for future collaboration. We want to help accelerate innovations in the  Valley.
How would you like to collaborate and support others in the Swiss ecosystem?
As a Swiss retailer, we offer an ideal platform to test product innovations with a broad range of consumers. We're very open to new product developments and building partnerships with others in the ecosystem.
What support could the Valley community offer to further your work?
We want to grow with the community and strengthen our strong contribution to individual projects. We see ourselves as pioneers in the retail sector and want to set new standards in Switzerland. Supporting Swiss people to enjoy a healthy and sustainable diet is very important to us. 
Tell us something we don't know about your company.
It's not surprising to us, but it may surprise others that we pay the highest wage in the industry. Since entering the Swiss market in 2005, ALDI's wages in the industry have risen by 30 percent. The working conditions of our employees are extremely important to us. We guarantee the highest minimum wage in the retail trade, and we have always offered equal pay. This was also recently scientifically confirmed and awarded the seal 'We Pay Fair', which makes us very proud! 
Connect with Jérôme on LinkedIn.
Never miss a Swiss food innovation morsel.

In their fifth annual collaboration,...