Luya Foods launches its first products in over 130 Coop outlets
Back in 2021, a foodie, a food scientist and a chef led a successful crowdfunding campaign – and Luya was born. The Swiss startup transforms Okara – or soy pulp – into juicy plant-based alternatives. As of May 30 their products are available in over 130 Coop outlets across Switzerland. 
Meeting growing demand

More than one million Swiss consumers already skip meat completely or partially, once or twice a week. They care about their health and the environment – but they're not willing to compromise on taste. Luya's products are designed with these consumers – alongside growing numbers of vegetarians and vegans – in mind.
Made from chickpeas and okara, their organic chunks, nuggets and burger patties aim to offer a juicy alternative to meat and poultry. Two flavours of the chunks – Garden Herbs, and BBQ – are now available in over 130 Coop outlets and Coop's online store. The two varieties and a Nature version will also soon be available in Luya's own webshop.
The story so far
Back in 2021, Flavio Hagenbuch, Mike Whyte and Tobi Kistler launched a crowdfunding campaign. They'd successfully created a new generation of alternative protein using their proprietary mycelium fermentation platform at the Bern University of Applied Sciences and their early products were already being enjoyed in local restaurants.
After securing CHF 56,000 through crowdfunding to build a larger fermentation chamber and create their brand identity in July, the team went on to close a successful seed funding round led by Redalpine Venture Partners in November. In March this year, they won CHF 150,000 in Venture Kick funds to scale up production and further develop their solid-state fermentation technology.
Achieving impact through local and circular production
Luya's key ingredient Okara is a by-product from tofu and soymilk production that is still not very well known outside Asia. Globally around 14 million tons of Okara end up in biogas production or as animal feed every year, despite its high nutritional value and fiber content. Luya rescues organic Okara produced by Swiss tofu producers from Swiss and Italian organic soy beans. Then Luya uses traditional fermentation process to transform it into their final product.
Their raw material sourcing strategy ensures short transport routes and reduces significantly less land. The team also takes reducing their Co2 footprint seriously and have recently received the maximum 3-star rating from Eaternity in all four sustainability categories (CO2 emissions, animal welfare, water consumption and rainforest protection).
Find out more on the Luya Foods website.
Never miss a Swiss food innovation morsel.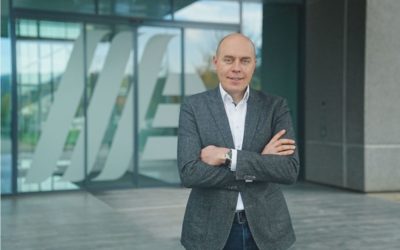 Jérôme Meyer is the Country Managing...
Join the Swiss Food & Nutrition Valley ecosystem.