Nestlé and EPFL collaborate on biobased food packaging with Project BIOPACK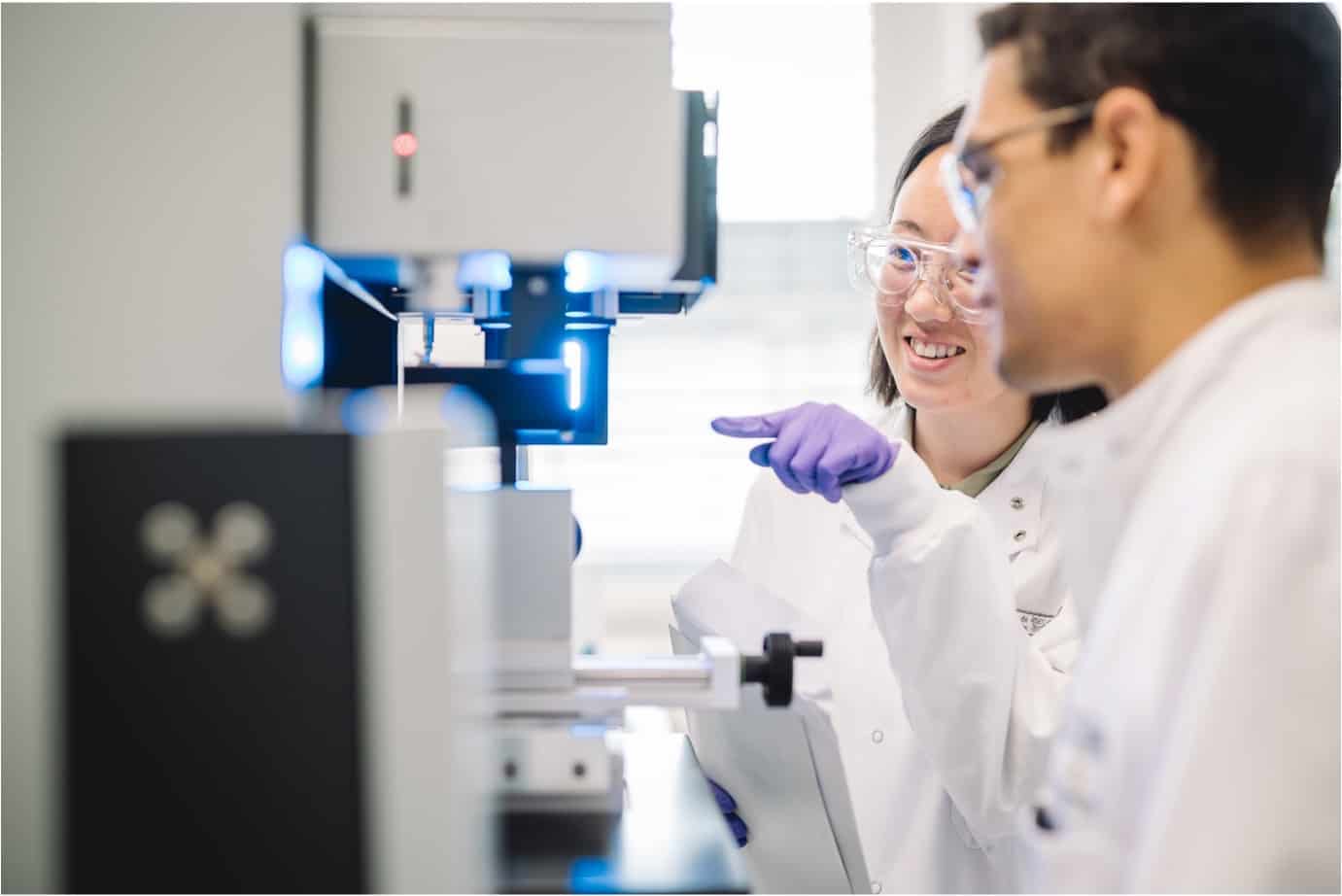 In our first Co-create & Innovate case study, we find out more about Project BIOPACK – a collaborative partnership between EPFL's Laboratory for Processing of Advanced Composites, Algaltek, an EPFL spin-off and Nestlé Research.

The challenge
Rethinking the way that packaging materials are produced is key to a sustainable, waste-free future. But some packaging elements are still not recyclable, or are not sorted or collected correctly. This means that they're still sent to landfill or end up polluting our oceans.
The opportunity
In 2019, Nestlé opened a dedicated Institute of Packaging Sciences in their Research Center in Lausanne to enable them to play a leading role in finding alternatives to single use plastic. As a member of the Integrative Food and Nutrition Center, the Nestlé team was able to connect with EPFL's Laboratory for Processing of Advanced Composites and the GR-LUD, an algae specialized laboratory at EPFL. This gave them access to specific scientific capabilities that could accelerate their work – and Project BIOPACK was born.
The collaboration would focus on creating life-cycle engineered, bio-based food packaging solutions that would minimise their environmental impact. But that wasn't all. The project would also consider how these materials would be treated at the end of their lives – something that is key for a sustainable waste-free future. The project aimed to contribute to both organisations' visions of a zero-waste food sector.
The collaboration
The partners decided that they wanted to adopt a "holistic life-cycle" perspective. This meant moving away from non-renewable and non-recyclable resources and instead concentrating on cost-efficient bio-based materials with reduced environmental footprints.
These materials are typically based on microfibrillated cellulose – MFC, a new form of engineered cellulose – that's made from renewable biomass sources like microalgae and wood. The materials are designed to be compatible with existing end-of-life valorisation methods.
Reflections & next steps
The collaboration allows both partners to play to their respective strengths: EPFL focuses on the production and disposal of bio-based materials and their characterization, while Nestlé contributes with Life Cycle Assessment studies that take the entire life cycle into consideration. Nestlé also provides inputs for specific case studies related to target markets and product types for which the packaging materials will be designed.
Both stakeholders plan to continue their collaboration to develop a comprehensive understanding of the entire packaging life cycle and their performance in relation to relevant sustainability criteria. 
A few words from the partners
Commenting on the collaboration, Yves Leterrier, senior scientist at EPFL's Materials Science Institute, said: "Sustainable packaging does not exist, but an approach based on a sustainable product life cycle can help to optimise the net system impact of new packaging solutions."
Lise Zeboudj, Department Manager, Packaging Materials at the Nestlé Institute of Packaging Sciences, said: "The development of new high performing, sustainable alternative packaging materials is a key part of our waste-free strategy. This requires a fundamental understanding of material structures and performance – which is why we are collaborating with our partners at EPFL."
Eya Damergi Nicodeme, Posdoc researcher and co-founder of Algaltek added: "We, the research team at GR-LUD led by Prof. Christian Ludwig, have developed a unique culturing technique for algae that yields pure, high-yield microfibrillated cellulose. With a filed patent and a partnership with Nestlé, we aiming to scale this technology and explore the limitless possibilities this algae offers."
Find out more about EPFL's Laboratory for Processing of Advanced Composites (LPAC), GR-LUD and Algaltek.
Valley partner? Share your own collaboration case study!

In their fifth annual collaboration,...