New meat alternative made from brewer's grains will be produced in Switzerland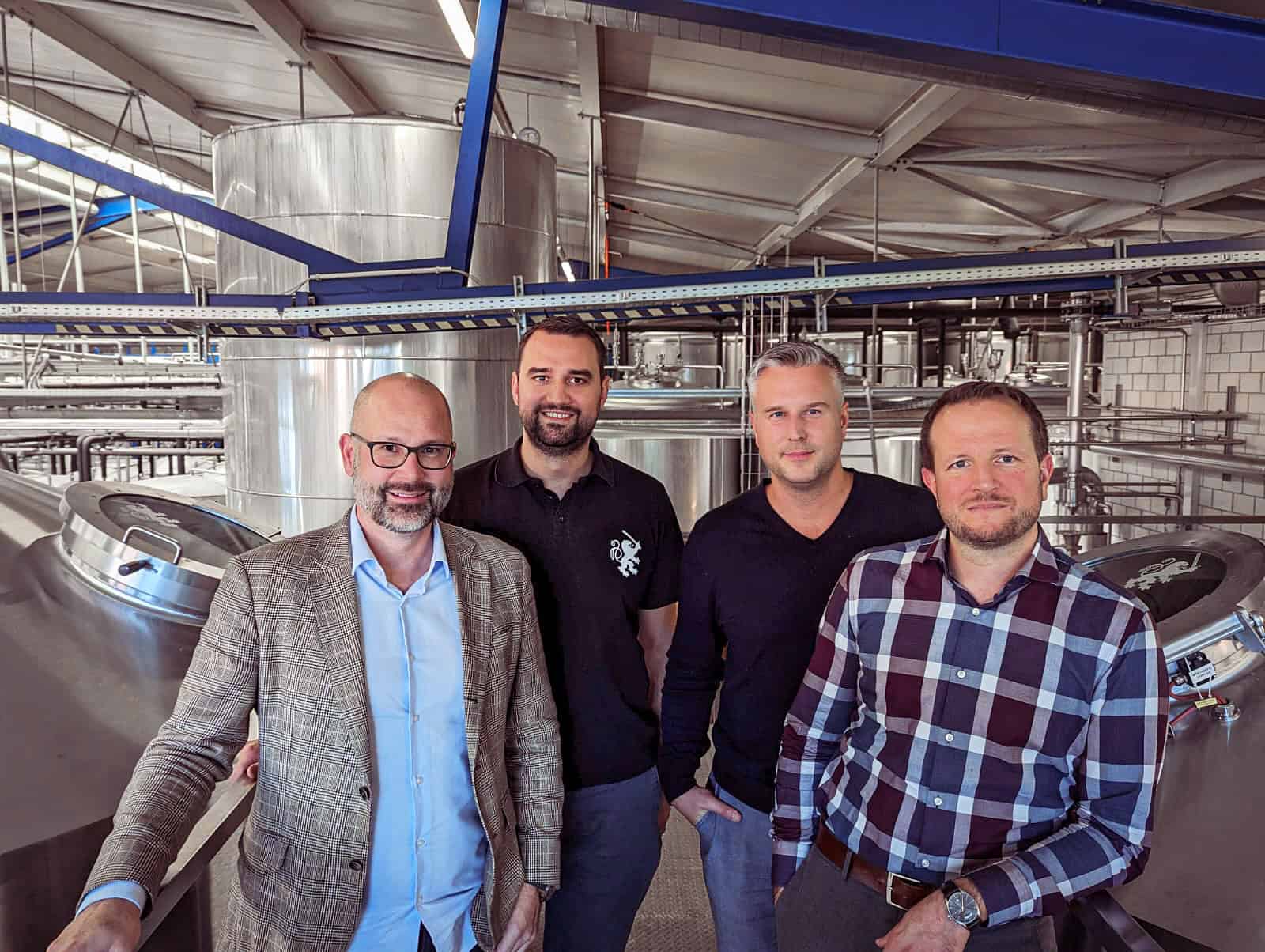 Circular Food Solutions Switzerland AG and the Doppelleu Boxer AG brewery will turn

a brewing industry

byproduct

into

next generation meat alternatives using Swiss raw materials. With a total investment of over five million Swiss francs, the Chopfab brewery site is now being transformed into the most advanced upcycling plant in the world for spent grain. Production will kick off in early 2023.
Inspired by Bühler's research

What started as a spin-off idea from the Bühler Group in 2015 is now becoming reality. Circular Food Solutions Switzerland AG and the Winterthur-based Doppelleu Boxer AG brewery will start producing a premium Swiss meat alternative in 2023. Previously, the brewery's by-products were transformed into animal feed. But now, thanks to this new collaboration, the companies will turn it into a protein-rich byproduct that that can be used as plant-based meat alternative.
Circular Food Solutions Switzerland AG uses an innovative and globally exclusive upcycling technology that draws on Bühler AG's proprietary research and covers both wet and dry extrudates. With exclusive rights to use the method in Switzerland, the joint venture with the young, creative Swiss brewery
Doppelleu Boxer AG will create flavorful, plant-based meat alternatives. The product will be made from Swiss brewer's spent grain, making more efficient use of valuable resources and will also have a lower environmental impact due to reduced transportation routes, land use and greenhouse gas emissions.
A cutting-edge upycling plant

Over five million Swiss francs will be invested in the creation of a new cutting-edge upcycling plant for spent grains in Winterthur, with construction due to start in early 2023. The spent grains will be processed in the brewhouse and then extruded in a continuous process.
Partners have been working closely with leading Swiss meat processors to develop their product that is set to hit the market from  mid 2023. They then aim to develop the first meat alternative product made from 100% Swiss raw materials by the end of 2023.
Carsten Petry, CEO of Circular Food Solutions said: "We wanted to create a locally sourced and locally produced product. I'm thrilled that our first Swiss meat alternative product made with spent grains from Swiss malt will hit supermarket shelves in 2023."
Find out more on the Circular Food Solutions website.
About Circular Food Solutions
Founded in 2015 as a Bühler Group spin-off, Circular Food Solutions AG uses innovative upcycling technologies to transform these byproducts into healthy, protein-rich foods for human consumption. It promotes more sustainable food production with lower greenhouse gas emissions by minimizing food transit and creating a delicious meat alternatives.
Never miss a Swiss food innovation morsel.

In their fifth annual collaboration,...