Swiss startup Mirai Foods produces first cultivated tender steak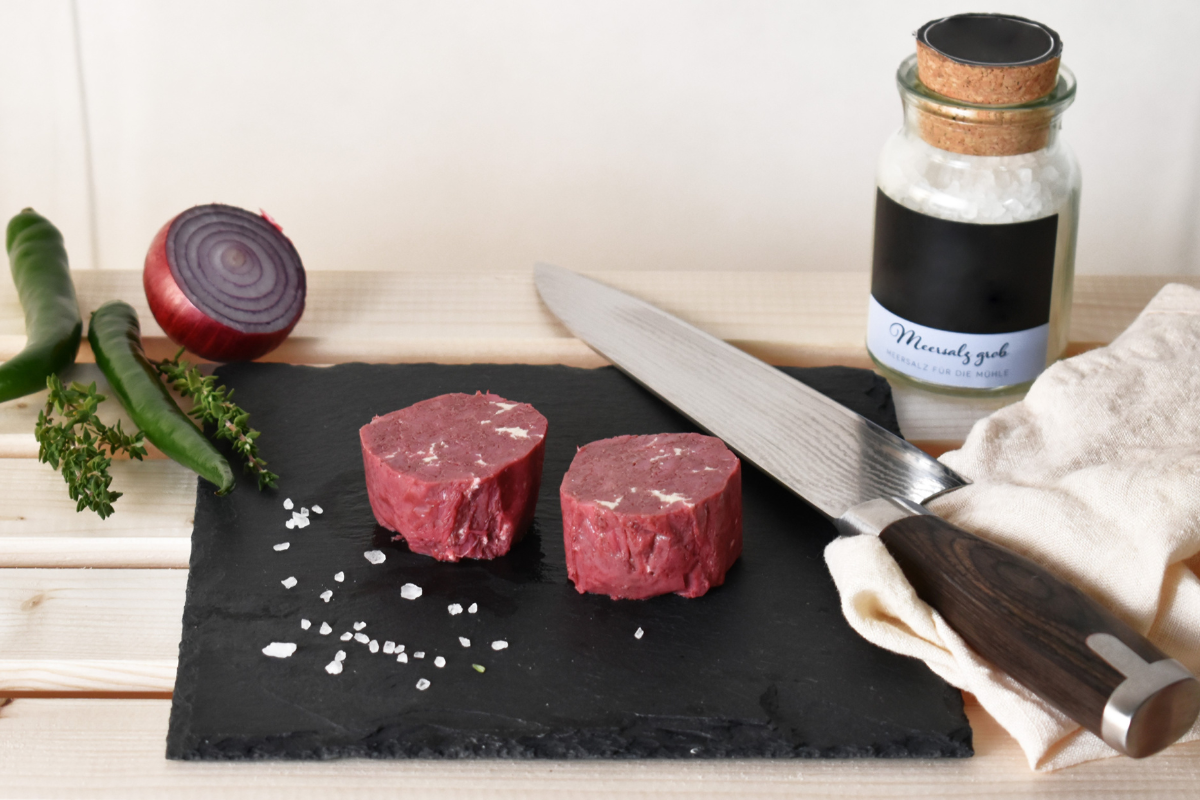 In a significant breakthrough for cultivated premium beef steaks, Swiss startup Mirai Foods has announced a technological leap forward in its cultivation of thick tender steaks.
The Zurich-based company has developed what it calls "Fibration Technology" that allows for efficient cultivation of tissue that mimics conventional meat. Mirai's innovative bioreactor also improves efficiency and reduces costs. And as Mirai Foods exclusively uses natural cells, the process is completely GMO-free.
This milestone highlights Mirai Foods' track record of success since the company's launch in 2019. "Other types of meat can already be produced in the lab," said Christoph Mayr, CEO and co-founder of Mirai Foods. "A fillet steak is the ultimate challenge: it consists of different cell types, which result in a complex structure. This structuring process is technologically challenging. That's why Mirai Foods is taking an important step towards sustainable meat with the first cultivated beef tenderloin steak."
Technology makes centimetre-thick cultivated steaks possible
The first cultivated tender steak comes from Mirai Foods' in-house developed bioreactor, known as "The Rocket". It embodies the startup's proprietary fibration technology which sees long, fully mature muscle fibres cultivated, then combined by enzymes and supplemented with cultivated fat tissue. After five days in the bioreactor, a tenderloin centrepiece is complete. Steaks of almost any thickness can be cut from this structure.
"We have filed three international patents for this key technology," said Suman Das, CSO and co-founder of Mirai Foods. "We can deliver a real alternative to conventional meat: using our technology, consumers can enjoy a real steak – and know that no animal had to die for it and the climate was not harmed."
Standing out from the competition
While competitors can only produce minced meat or very thin slices, Mirai Foods has with this new development shown that naturally recreating real steaks with a thickness of one and a half centimetres and more is possible. The technology developed for this purpose not only enables better nutrition and taste, but also creates significant cost advantages in production. 
Investors are also enthused by the latest developments. Along with several other investors, Zürich based food and meat producer Angst AG, which sees Mirai as a future supplier for its diverse range of meat products, has now joined the company. In a seed round, international investors have already invested more than CHF 4.5 million ($5 million) in Mirai Foods.  
The high level of funding interest also underscores the fact that Mirai Foods is one of only a few companies in the world working to offer natural meat produced in bioreactors by multiplying muscle and fat cells without the use of genetic engineering. As a result, the startup's product development is geared toward the preferences of European consumers – maintaining the highest standards of taste, quality and health. In the long term, the company aims to offer a wide range of meats but is for now focusing on premium beef given the associated planetary costs.
Find out more by visiting the Mirai Foods website.
Never miss a Swiss food innovation morsel.

We recently welcomed HES-SO - the...