This Swiss startup's AI-powered solution is leveraging data to improve how we farm.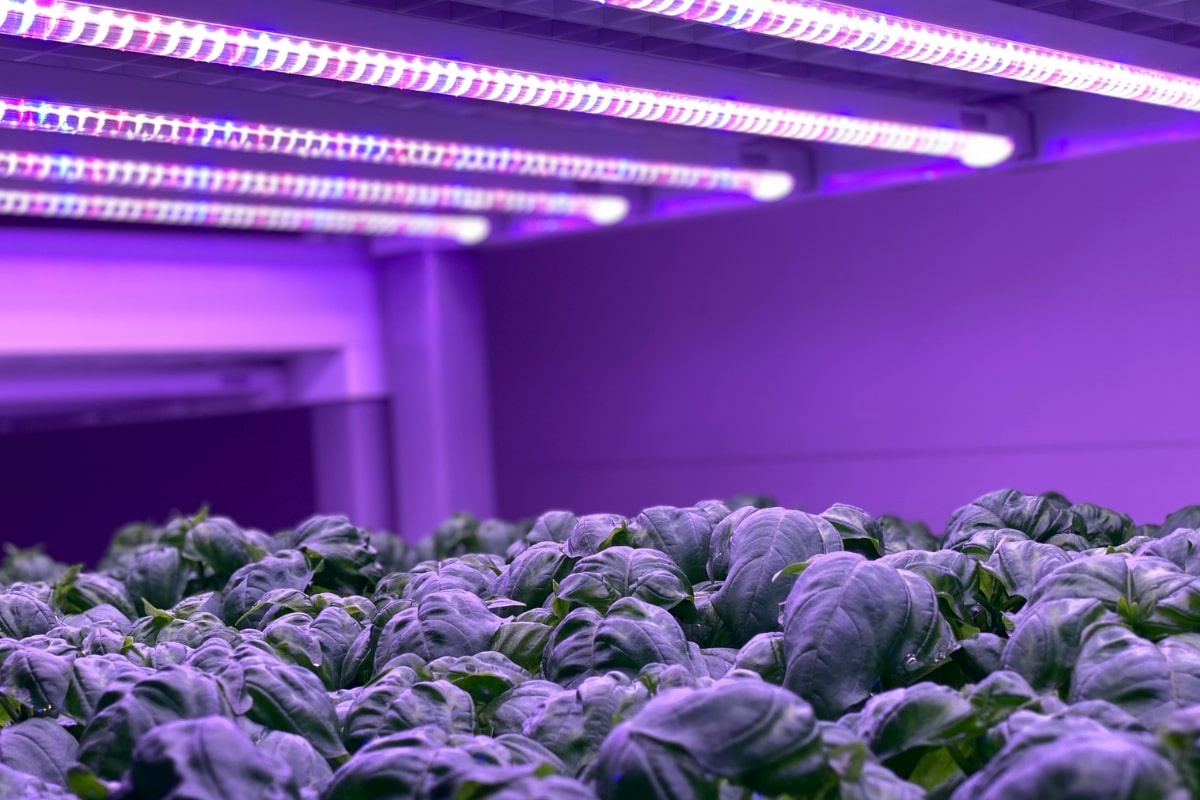 Patrick Albrecht will be the first to tell you that he doesn't have green fingers. But his team's AI-driven software uses thousands of data points to optimize growth conditions – saving time and reducing the energy and resources needed to produce great quality produce. We sat down with Patrick to find out more.
Hello. Tell us a bit about yourself.
I'm Patrick Albrecht, Co-founder and CEO of Fruitful Farming AG. I'm passionate about building solutions to produce food in a circular and sustainable way through state of the art technology. I'm also a true tinkerer at heart.
Tell us about Fruitful.
We leverage data to improve the way we farm. Our technology allows growers to monitor and optimize their growth environment – so they can produce high quality produce, at scale, independent of the season and using minimal resources. The key differentiator here is that we don't only listen to the growth environment but also we analyze optical data points of plants by leveraging computer vision. 
What gets you out of bed in the morning?
I've always loved anything to do with food – especially cooking and eating it! But as my former long-suffering terrace plants could confirm, growing was actually never my forte! That's why I find working for Fruitful so motivating. We provide the tools that make growing great quality produce easy.  
What does your typical day look like?
Each day is totally different! After breakfast, I tend to work through my emails to check in and see if there's anything important I'll need to focus on that day. Then maybe I'll have a meeting with clients or grab coffee with another startup founder to share ideas. I'll often touch base with the tech team to discuss how we can improve the product and think through ideas for new features.
What key milestones have you hit so far?
In three years, we've taken Fruitful from an idea to a validated product with paying clients. We were very grateful to get coaching support from Innosuisse early on – this really accelerated our progress. We launched our initial product in May last year and have since been working alongside clients to test and improve it. 
We've also managed to grow an amazing team of individuals who are genuinely passionate about agriculture and sustainability and we'll soon be announcing some really exciting funding news. Watch this space!
What are you working on at the moment?
We're working on a number of projects across Europe. A reputable university in Italy is using our technology as part of a project on light spectral analysis. Our Austrian partners are exploring how our software can optimize the growth of medicinal plants by aiding visual inspection and helping to identify the best harvest times. We're even collaborating with a partner in Norway who is using sheep wool as a byproduct and solar energy to run a small circular economy inspired vertical farm! I find these collaborations fascinating as they help us to see how our software can add value in ways we would have never thought of ourselves.
Can you support others in the food innovation ecosystem?
We're big data and analytics geeks and our strengths lie in developing technological solutions. I'd love to work alongside companies who are operating farms or research facilities who might be looking for this type of expertise. There are so many tools available. If you're not working in the sector you might not be aware of them but they could make a huge difference to the way you work. We'd love to help here.
How can other actors support your work ?
I think open and honest conversations are the best way to move things forward. Becoming a SFNV member has helped us to connect with others who are developing complementary solutions and have a similar mindset. Talking about what we're struggling with has helped us to identify how we can use our respective expertise to better support each other. If you're interested in finding out more about Fruitful, please do reach out. I'd love to chat.
Swiss Food & Nutrition Valley will soon be launching our fourth Impact Platform on the Future of Farming. What are your predictions in this space?
Recent international developments have reminded us why we need to change the way we farm. Consumers and retailers are now even more supportive of local and sustainable production. I think the future of farming will play into these trends, while using tech to drive better efficiency to ensure that we use our limited planetary resources as effectively as possible.

Tell us something we don't know about your company.
When we first had the idea for Fruitful I built a small vertical farm in my apartment! I knew that I wasn't great at looking after plants so I wanted to see if I could create a system that would keep even my plants alive! My makeshift automated system worked and soon I was giving my surplus tomatoes and radishes to friends and family members. Of course, it was just a bit of fun, but I also think that this project helped me understand the complexity of experiment design in modern agricultural systems and the importance of data in these fields.
Connect with Patrick on LinkedIn or find out more on the Fruitful Farming website. 
In their fifth annual collaboration,...
Join the Swiss Food & Nutrition Valley ecosystem and be partof the journey!