YASAI AG achieves coveted B Corp Certification and is ready for expansion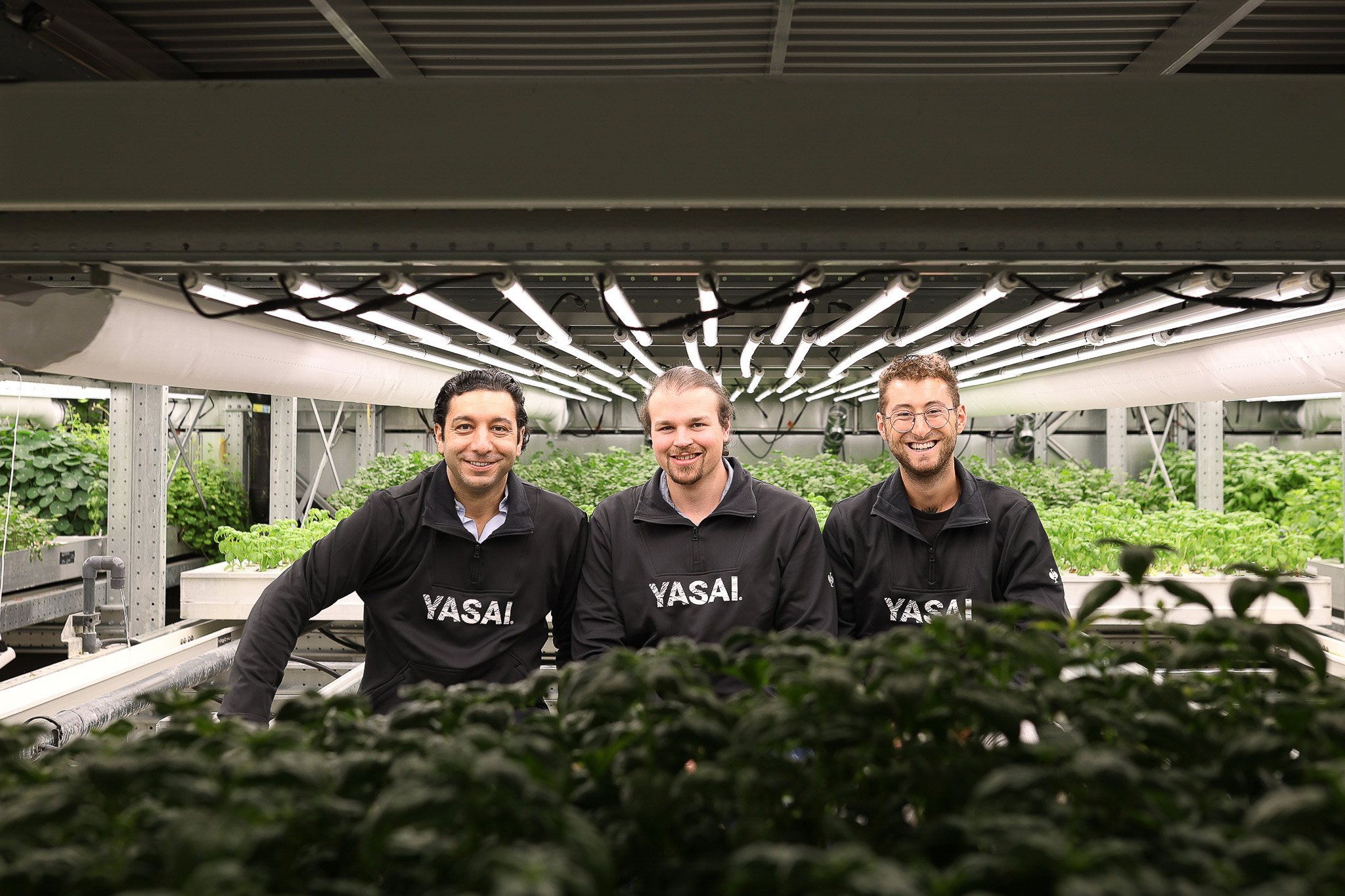 Zurich-based startup YASAI is delighted to announce a significant milestone with its B Corp certification. This accolade showcases YASAI's commitment to social and environmental responsibility and the promotion of a sustainable business culture.
The B Corp certification recognizes organisations that are outstanding in their efforts to drive a shift towards a more sustainable economy. To earn this certification, YASAI underwent a comprehensive evaluation of its social and environmental performance standards. With this certification, YASAI AG joins an exclusive group of 24 Swiss food industry companies, including Valley partners Ecorobotix, CleanGreens Solutions and Vivent, dedicated to these values. Globally, over 7,000 companies from various industries are eligible to display the B Corp logo.
"We belong to a new generation of companies that focus not only on profit but also on people and the planet," says Mark E. Zahran, Co–CEO of YASAI. "We are thrilled about the B Corp certification, which helps us to implement and genuinely live our values."
The B Corp certification provides momentum for further expansion plans
The B Corp certification is a significant signal for the industry and investors. YASAI AG has already secured Pre–Series A funding of CHF 10 million. With the upcoming Series A funding, YASAI plans to construct a large–scale vertical farm for herbs in the food sector. The product portfolio will continuously expand, including the production of plants for the cosmetics industry, creating additional market opportunities. Furthermore, in 2026, the world's first integrated vertical farm in a residential neighborhood will open in Lymhof, Schlieren, as part of a project planned by Geistlich Immobilia, setting a global example.
About YASAI
YASAI AG is a vertical farming startup founded in Zurich in 2020 by Mark E. Zahran, Stefano Augstburger, and Philipp Bosshard. The company builds and operates vertical farms based on circular economy principles to enhance food systems. YASAI's technology is adaptable to local conditions, making it suitable for sustainable, forward-thinking precision agriculture worldwide. YASAI products are available in approximately 400 Coop stores, as well as through Farmy and Jelmoli. Find out more by visiting their website.
About B Corp 
B Corp (Benefit Corporation) is an international certification from the non-profit organization B Lab. It recognizes companies for their social and environmental standards. The certification evaluates the overall social, environmental, and economic performance of the company, focusing on public transparency and accountability.
Never miss a Swiss food innovation morsel.
We recently welcomed HES-SO - the...